An Elegant Kitchen Remodel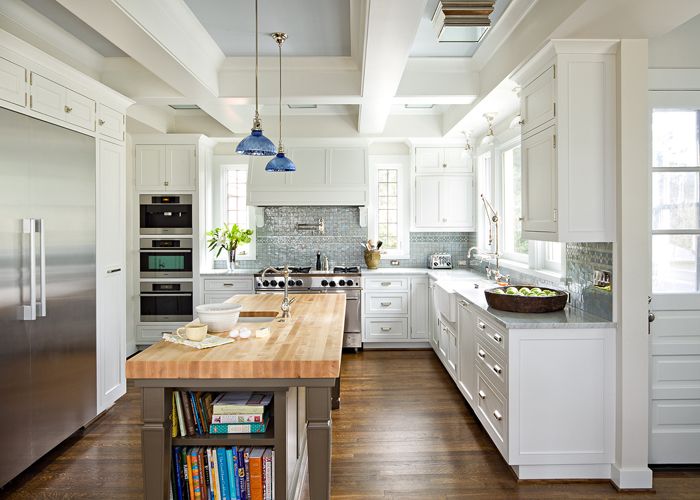 Most of my assignments are to highlight remodeled homes and interiors. My favortie part of any remodel is the kitchen. Kitchens are a big investment and meant to last a long time. And ususally, the old kitchen was so out of place, that the remodels transform the home.
Such is the case by this Jenny Baines Interiors project in Portland OR. The kitchen use to be walled off and seperate from the dining area (directly behind from this angle). It's not a huge space, but by opening up the walls, the kitchen felt bigger and flowed a lot better. Plus, with a samller footprint, it left more budget for higher end finishes like tilework and appliances.