Windows and Winter Weather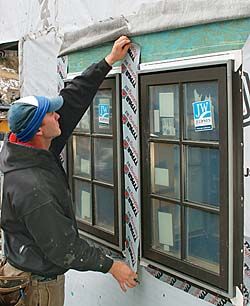 Other than to open them on pleasant days, during the warmer months of the year, we tend to think of our windows a bit less than when it gets cold. And, with winter right around the proverbial corner, your windows might move from back of mind right up to the forefront. The following articles are all about windows with a focus on being weather ready–whether that weather is bitter cold air or driving rain.
Besides insulation, one of the first items people look to for energy-efficiency is the big opening in the wall known as the window. This article will help you pick the righ windows. Understanding Energy-Efficient Windows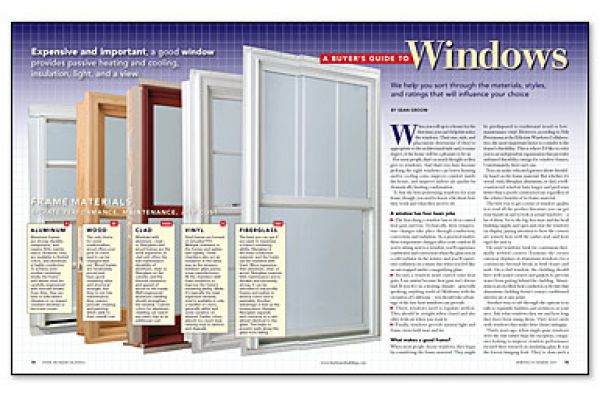 If you're an online member at FineHomebuilding.com, check out this buyer's guide. A Buyer's Guide to Windows
Not an online member? You can try it for two weeks for FREE! Check out the trial membership here.
Even the most high-end windows are going to let you down if you botch the install. Installing and Flashing Windows Correctly
The idea of water damage makes most of us cringe. This question and answer takes on the specific use of a end dam on head flashing. Think you know the right answer? See what expert Mike Guertin has to say on the subject. Watertight Window Flashing