Housing Forecasters Remain Optimistic Even as Stock Market Plunges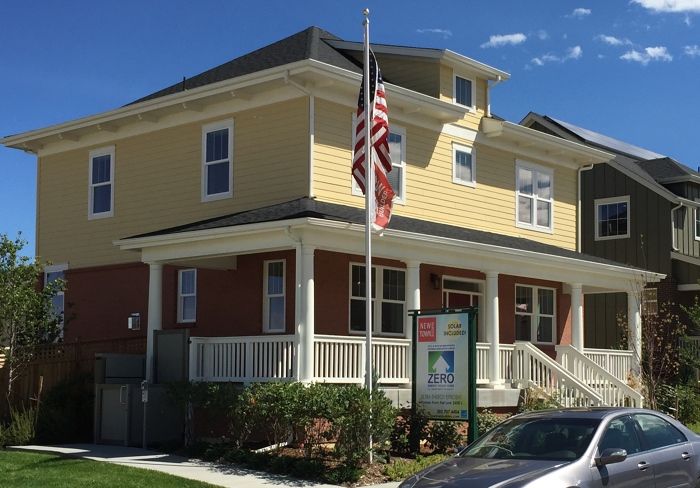 As a panel of economists took the stage at the International Builders Show to issue their 2016 housing forecasts, the Dow Jones Industrial Average had plunged below 16,000, casting a pall over the proceedings.
"It's an emotional response," said David Crowe, chief economist of the National Association of Home Builders, attributing the stock market's fall to a furor over exports to China that only account for 8 percent of U.S. exports. "It will rebound … It's unlikely to see the stock market decline in a year in which the economy grows."
Crowe stuck to his forecast of a 13.4% increase in housing starts this year.
David Berson, chief economist with Nationwide Insurance, agreed that the big drop in stock prices wouldn't be enough to derail growth in the housing market or the overall economy. "I'm not terribly concerned that the economy is going to fall into recession," he said.
The economists pointed out that home values have increased strongly in recent years, providing an arguably more important source of equity for new-home buying than stock-market earnings.
Continued availability of "cheap" mortgage money is another reason the housing market should improve this year, said Frank Nothaft, chief economic with CoreLogic, who defined "cheap" as mortgage rates below 4%. Nothaft said that if the Fed continues to tighten short-term rates–its December increase didn't seem to impact long-term rates–that may eventually lead to a rise in long-term rates.
But it's unlikely to be a big one–no more than one-quarter to one-half of a percent this year, said Nothaft. Even if rates rose one-half of a percent, they would move from "cheap" to "low," he continued. "They would still be below where they were in the Great Recession."
Strong income and job growth is another reason the economists were upbeat about the housing market's prospects for 2016. Nothaft predicted a 4% rise in total home sales this year, with most of the increase in sales of new homes, which he expects to be up 13%.
Berson said the weakest markets this year will be those dependent on the energy industry: Louisiana, Texas, North Dakota, Wyoming. But even those markets he ranks as "neutral" rather than "weak." The economist is also concerned about a few markets–Denver and Dallas, in particular–where home prices have outpaced income growth.
"We're starting to see some affordability problems," he said. "But it's a relatively small group of MSAs that have problems. Most MSAs should see sustainable growth in their housing markets this year."
The housing market will receive a boost in 2016 from strong job growth last year–an average 245,000 new jobs created each month, said Crowe. Though GDP growth has slowed in recent quarters, the part of GDP that measures consumption by U.S. consumers has been strong, he said, "another sign that we're moving forward."
Demographics appear to be working in the housing market's favor, too. Older millennials (age 30 to 34) are poised to buy homes as they marry and have children. Rising apartment rents may lead some to buy rather than rent this year.
But it may be a couple more years before first-time buyers account for their traditional 30% of new-home sales, said Crowe. And until then, it will be difficult for the new-home market to return to its historical output of 1.3 to 1.4 million homes a year.
"It's amazing to me that we have doubled single-family production since the low point," said Crowe, who is leaving the NAHB in two months to start his own firm. "Yet we're only halfway back to where we were."
By the time the forecast panel had finished, the Dow had recovered, finishing up for the day.