How-To
Replacing Structural Deck Fasteners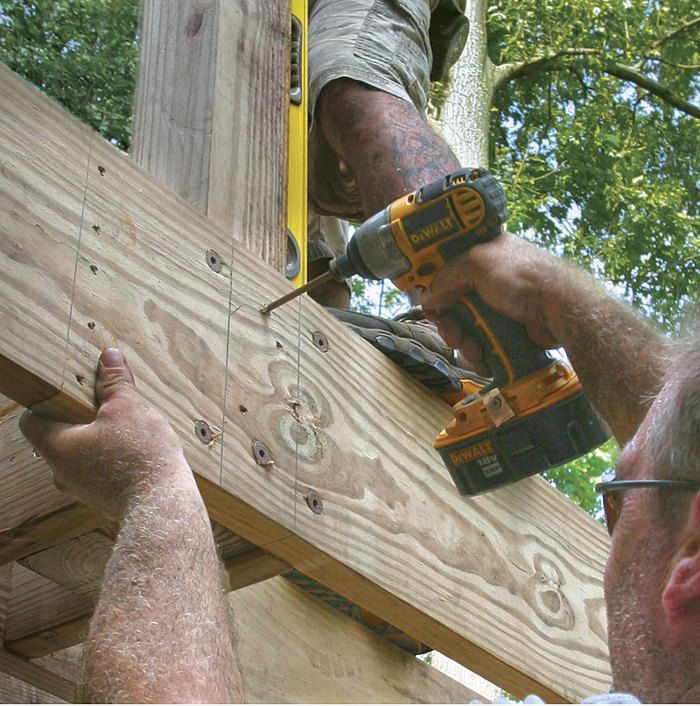 Q:
Recently, I had to remove a deck post on a 15-year-old house. It looked like the post had been attached with zinc fasteners instead of hot-dipped galvanized fasteners, so I removed one of the lag screws holding the beam to the post. Sure enough, it was zinc. I am going to replace the lag screws and may use FastenMaster Ledger Loks or the like. Can I use the same holes, or should I make new ones?
John Heneghan, via email, None
A:
Editorial adviser Mike Guertin replies: You can put new hot-dipped galvanized fasteners in old holes, provided the holes are not too big. In other words, you can only use fasteners that are the same size as or larger than the old fasteners. If you decide to go with structural screws such as LedgerLoks, keep in mind that there's no need to drill pilot holes.