Design
FHB House: A Valuable Resource for Designers And Builders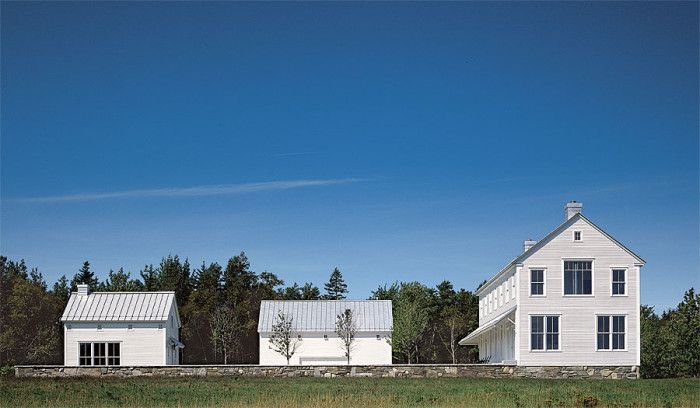 The FHB House is not a show house. The FHB House is a demonstration house that designers and builders can refer to when navigating the challenges of their own projects.
The process of building a high-performance house includes dozens of technical decisions involving materials and envelope assemblies such as air-control layers, vapor-control layers, and insulation strategies. In the real world, of course, performance isn't considered in isolation. These decisions must be made in the context of a system where changes in one part of the house have ramifications throughout the project. The FHB House showcases how one designer and one builder approached building a high-performance house, including how they decided what materials to use in the building envelope and how these materials would work with each other.
In any project, tradeoffs occur as the architect, builder, and client balance design issues, energy-performance issues, constructability issues, and cost. For example, exterior insulation increases the R-value of the wall assembly and eliminates thermal bridging through the framing; in that sense, thicker is better. However, exterior insulation adds complexity to everything from deck ledgers to window flashing to siding. Instead of saying "The plans called for 2-in. rigid foam on the exterior sheathing" and then moving on to siding details, we'll explain the rationale for that amount of insulation and discuss how the team weighed the ease of construction against the energy targets for the house and the engineering issues involved.
INSPIRED ON THE FARM
You could say that farmhouses run in my DNA. I grew up in an old home on a former farm, where my father was also raised before me, and I now live in another old home on a former farm. Fueled by my experiences in these farmhouses, and reinforced by my lifelong study of home design—including the examples from books and magazines shown here—I settled on a design inspired by the timeless appeal of the humble farmhouse, with aspects drawn from the energy-capturing shape of old New England saltboxes.
—Michael Maines