Masking Tape Meets Siding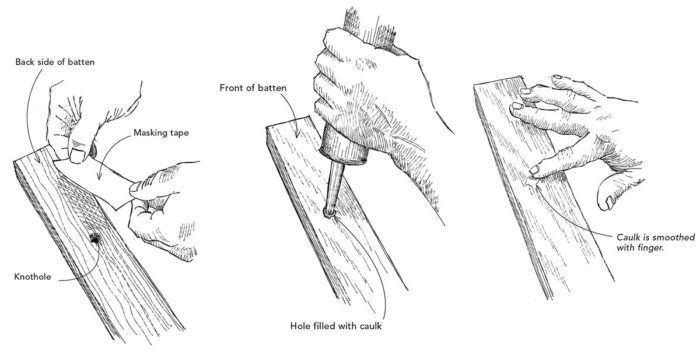 When installing some board-and-batten siding recently, I got to use the masking-tape caulk method. I put a piece of tape on the back side of a batten that had a knothole in it. Then from the front, I put Vulkem 116 caulk in the knothole and smoothed it out with my finger. The tape at the back kept the caulk from oozing all over the place.
Click here to enlarge illustration.
—Alejandro Villagomez, Gualala, Calif.
Edited and illustrated by Charles Miller
From Fine Homebuilding #260