Diagonal Drawers Make the Most of an Awkward Space
Blum's Space Corner offers easy access to cramped corner cabinets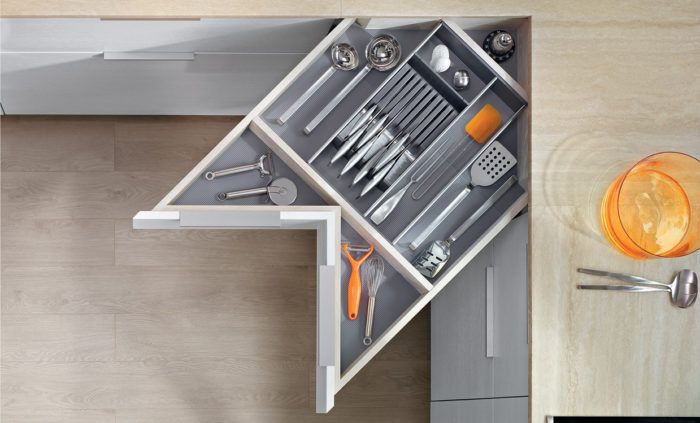 If drawer slides do their job, they typically go unnoticed, but that's not the case with Blum's unique Space Corner system. A sleek alternative to the traditional lazy Susan corner cabinet, this system pairs TANDEM plus full-extension drawer hardware with custom or semi-custom cabinetry for a perfect balance of convenience and efficiency. The long slides paired with unusually-shaped drawer boxes allow you to store food or kitchenware to the full depth of an inside corner cabinet while putting the things you use most right at your fingertips.
Product Breakdown
Uses conventional full-extension drawer slides
Requires custom cabinetry or modification of stock cabinets
Includes BLUMOTION soft closing system
Required TANDEM plus hardware starts around $55 per drawer (does not include cost of drawer boxes, faces, or cabinet)
Space Corner is essentially a concept for a custom cabinet
You can't just buy a complete Space Corner cabinet off the shelf—it's basically a design for a cabinet that takes advantage of the strength and reach of Blum's full-extension drawer slides. You would typically work with your cabinet maker or designer to incorporate the design into your new kitchen. Or you could build the cabinet yourself, if you have the skills.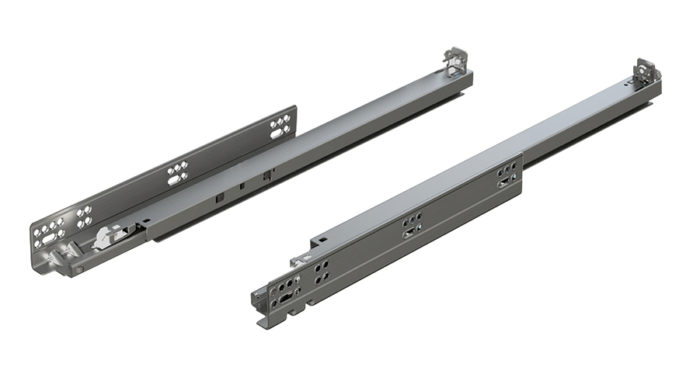 Blum has clear drawings showing how to construct the cabinet case and drawer boxes. And if you're not planning to build cabinets from scratch, there are other ways to get what you want. Local shops, or online companies like Drawer Depot, can fabricate drawers to fit your needs, so all you would have to do is modify a corner cabinet to work with the Blum hardware.