Design
Wide Mudsill for ICF Foundation
Extra thick EPS walls on the ICFs mean the mudsill stock must be wider than usual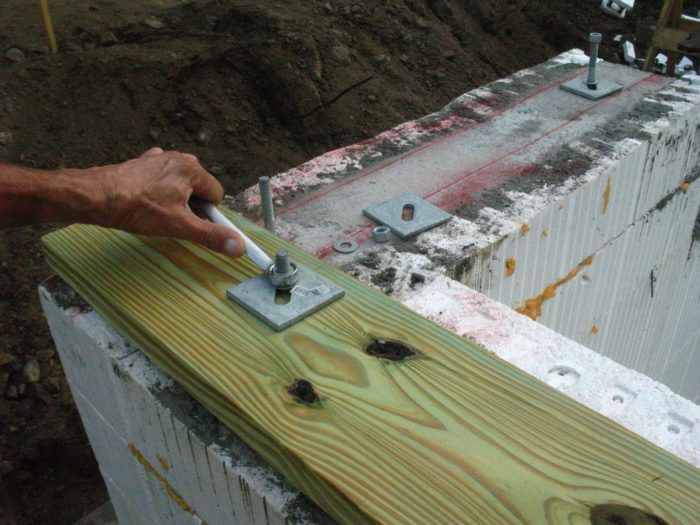 We used 2×8 pressure treated stock for the mudsills rather than the more common 2x6s used around here.   The 2x8s were a necessity due to the ICF wall thickness. With 3 1/4 in. of foam and the minimum edge distance of 1 3/4 in., the anchor bolts are at best 5 in. from the outside edge. Using 2x8s put the bolts about 1/3 in from the inside edge.
When I started framing homes 35+ years ago it was rare for crews to install nuts and washers to anchor the mudsill. Now heavy plate washers are often called out to resist uplift and overturning (lateral) loads.
Here we used 3 in. square Simpson Strong-Tie BP 1/2-3 bearing plates. The slotted hole let us shift them to bare more towards the middle of the mudsill.