Episode Six: PEX, Heat-Pump Water Heater, Flush Noise, and Precast Steps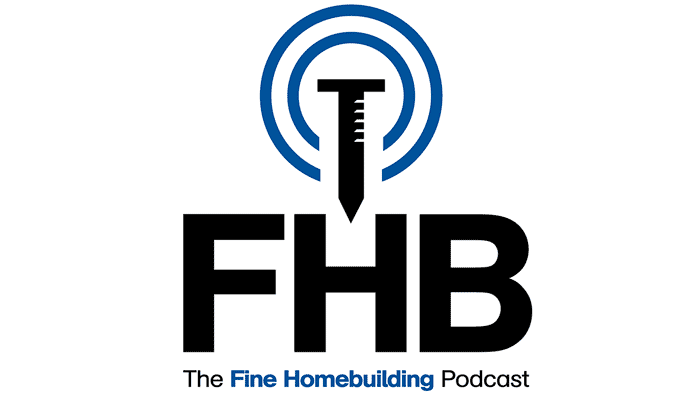 In this episode, host and managing editor Justin Fink talks with editor-in-chief Rob Yagid and design editor Brian Pontolilo about PEX, heat-pump water heaters, flush noise, and precast steps. Resources and extras that are related to the topics covered during the show are below. The show is driven by our listeners, so please subscribe and rate us on iTunes or Google Play, and if you have any questions you would like us to dig into for a future show, shoot an email our way: [email protected]. Also, be sure to follow Justin Fink, Rob Yagid, and Fine Homebuilding on Instagram, and like the magazine on Facebook.
The Fine Homebuilding Podcast embodies Fine Homebuilding magazine's commitment to the preservation of craftsmanship and the advancement of home performance in residential construction. The show is an informal but vigorous conversation about the techniques and principles that allow listeners to master their design and building challenges.
BASEMENT FLOORING
"Finishing a Basement Floor" from FHB #210.
PEX
"Build Your Own PEX Manifold" by James Glass from FHB #261.
"What's the Difference: PEX Tubing" by Don Burgard from FHB #214.
HEAT-PUMP WATER HEATER
"Heat-Pump Water Heaters" by Sean Groom from FHB #212.
"Water Heaters Get an Efficiency Makeover" by Marianne DiMascio at Green Building Advisor.
FLUSH NOISE
"The Quest for a Quiet Room" by Myron Ferguson from FHB #184.
VIDEO: Quiet Plumbing Pipes by Matt Risinger.
VIDEO: Cheap Tricks for Soundproofing by Matt Risinger.
ADDITION MECHANICALS
PRECAST STEPS
"Refacing Concrete Steps With Brick" by Vladimir Popovac from FHB #138.
"Stone Steps" by Cody Macfie from FHB #188.