Bucket-Mixed Concrete
A hoe and a wheelbarrow aren't the only common tools you can use to mix small batches of concrete.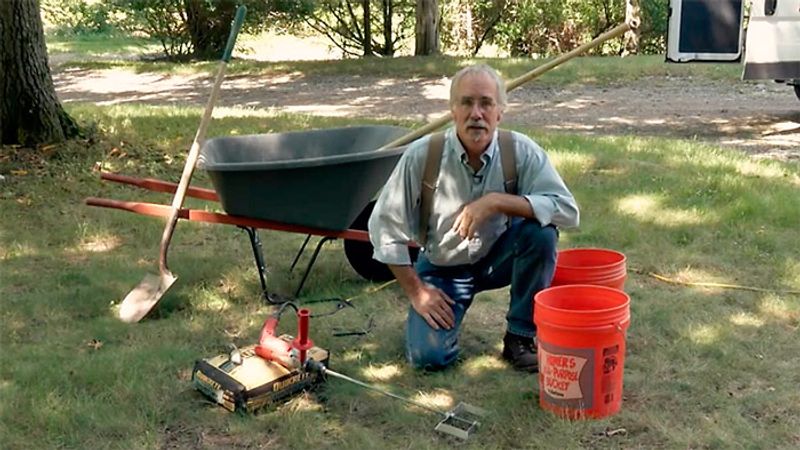 If you have to mix concrete with a cement mixer you could get a wheelbarrow, a shovel, and a mixing hoe; dump the concrete in, add water, drag all that concrete to one side, and then drag it back to the other side … but there's a better way. Here's a tip that Mike Banke posted on our website. He had to mix a bunch of concrete by hand, and rather than use a wheelbarrow, he decided he could do it faster with a 5-gallon bucket, a 1/2-inch drill, and a paddle mixer. Step 1 is to pour some clean water into a bucket, add a 60-lb. bag of concrete to the water, and then mix with the drill, starting slowly and then speeding up.
More about mixing concrete:
Beach-Blanket Concrete Mixing — A sheet of plastic is the key to this trick for mixing a small batch of concrete for a spot the ready-mix truck couldn't reach.
Hand Mixing Concrete — Adding the right amount of water is one key, but a thorough mix is just as important.
Mix Concrete by the Bag — A reliable and back-friendly approach to this common chore.