How-To
Exterior Insulation
A Roxul ComfortBoard IS installation offers advantages: thermal break, increased wall R-value, and drainage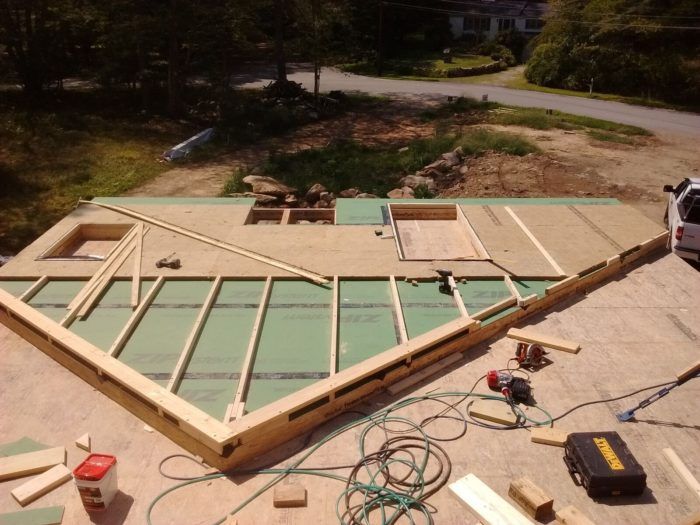 The exterior of the house will be covered with a 2-in. layer of Roxul ComfortBoard IS. Exterior insulation serves several functions: It increases the overall R-value for the wall, it's a thermal break between the wall framing and the exterior, and it insulates the wall sheathing from the exterior in winter to reduce the chance of condensation on the inside face. Another advantage of Roxul insulation is that water drains through it. We are creating a vented rain screen, but should any water reach the space and wet the Roxul, the water will drain right through it.
I've installed exterior insulation on homes for the last 14 or so years using EPS, XPS, and polyiso. This is my first time using Roxul. The main installation difference between the foam insulation board and Roxul is that Roxul is more compressible. That means we have to be careful when screwing the 1×3 furring. If we overdrive the screws, the unevenness of the furring will telegraph through the siding.
We selected 4-1/2-in. FastenMaster's HeadLok screws. They are sized to bite into the studs by 1-1/2 in. Following a test report, we're installing them 12 in. apart. To get a flat plane when driving the screws, we're checking the furring surface with a straightedge.
At this point, we're installing the Roxul insulation before tilting up the gable ends and second-floor walls, so the process is simple. We just lay the straightedge over the furring and tweak screws in or out to get the plane flat. Later, when we install the Roxul on the first-floor walls, it may be a two-person job—one to hold the straightedge and another to drive the screws.
One other step to the process is drilling a slight countersink hole for the HeadLok screws. We use a 3/4-in. paddle bit and just bump it into the furring for 1/16 in. We could get away without drilling countersinks for the heads, but I'm afraid that slightly proud heads will cause some courses of siding to not lie flat.