Episode Twelve: Performance Walls, Excavation Issues, and Roof Replacement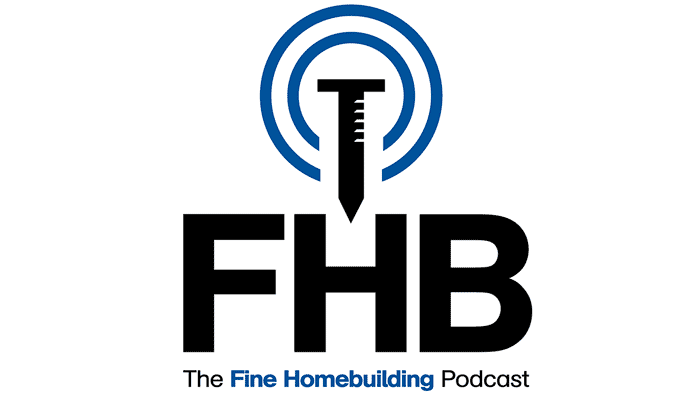 In this episode, host and managing editor Justin Fink talks with editor-in-chief Rob Yagid and design editor Brian Pontolilo about performance walls, excavation issues, and roof replacement. The show is driven by our listeners, so please subscribe and rate us on iTunes or Google Play, and if you have any questions you would like us to dig into for a future show, shoot an email our way: [email protected]. Also, be sure to follow Justin Fink, Rob Yagid, and Fine Homebuilding on Instagram, and like the magazine on Facebook.
The Fine Homebuilding Podcast embodies Fine Homebuilding magazine's commitment to the preservation of craftsmanship and the advancement of home performance in residential construction. The show is an informal but vigorous conversation about the techniques and principles that allow listeners to master their design and building challenges.
PERFORMANCE WALLS
HOW IT WORKS: Thermal Bridging
"Breaking the Thermal Bridge" by Stephen Bonfiglioli from FHB #250.
ProHOME Wall: Thermal and Moisture Control Layers
Green Building Advisor: "How to Build a 'Perfect Wall'" by Scott Gibson
"Double-Stud Walls" by Rachel Wagner from FHB #228.
"Lstiburek's Ideal Double-Stud Wall" by Allison Bailes III from FHB #254
"Is Solar Power the Solution" by Sean Groom from FHB #256.
EXCAVATION
Click here for a full list of David Crosby's contributions.
ROOF REPLACEMENT
VIDEO SERIES: How to Replace a Roof
"5 Roofs That Will Last a Lifetime" by Harrison McCampbell from FHB #185.
"Don't Fall Short on Shingles: How to Estimate Materials for Roofing Projects" by Mike Guertin.