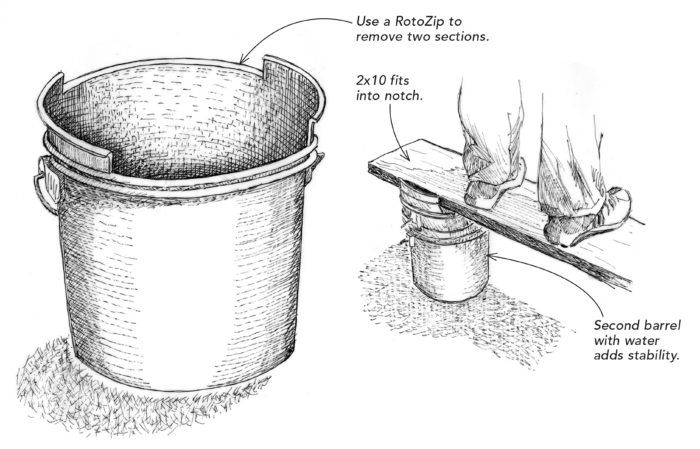 I found a way to tweak the traditional mud-bucket platform to work even better. I used my RotoZip to cut two pieces out of the top of each bucket, about 11⁄4 in. deep and wide enough to fit a 6-ft. 2×10 that spans the distance between two of the buckets.
On sites with higher ceilings, stacked buckets make the rig a little taller. In this case, I fill the bottom buckets with some water to increase their stability.
—Michael Ratway, Stafford, Va.
Edited and illustrated by Charles Miller
From Fine Homebuilding #262