Bosch Responds to SawStop Lawsuit
Tablesaw maker says, "Legal proceedings are still under way."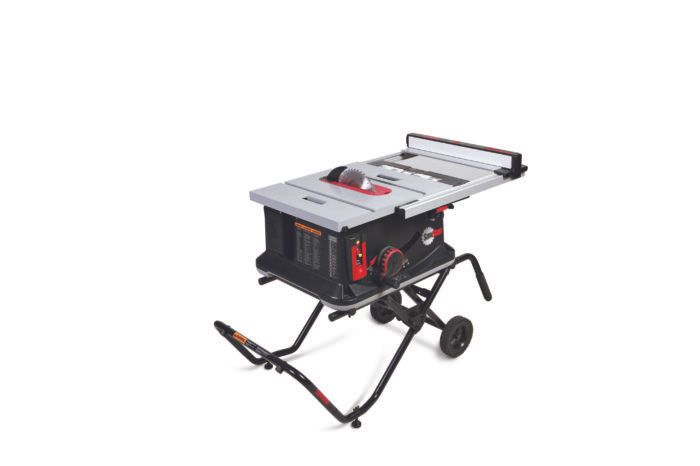 SawStop recently announced that it has prevailed in the initial determination phase of a U.S. International Trade Commission lawsuit. The suit alleges that power-tool maker Bosch violated patents owned by SawStop in developing its Reaxx portable tablesaw. Bosch wants to remind tablesaw users that this is only the first step in a potentially long legal battle. A press release describing the company's position was sent last night. It reads in part:
"At this time legal proceedings are still under way. The International Trade Commission (ITC) will review the initial determination provided by the Administrative Law Judge on Sept. 9, 2016, as well as additional arguments from the parties, before it makes any decision in the matter. The commission's decision is not expected until early January 2017. Contrary to any other implication, the patent legal proceedings are ongoing and not final."
"The Bosch REAXX Jobsite Table Saw is based on patented technology developed by the Power Tool Institute and the engineering team at Robert Bosch Tool Corp. in Mount Prospect, Ill. We believe that advanced REAXX safety technology does not violate any competitor's intellectual property rights."
A posting on the Power Tool Institute website, of which Bosch is a member, claims that SawStop amended one of its key patents upon learning about Bosch's competitive finger-saving saw:
"After learning about the PTI/JV technology that is based on rapidly moving the spinning saw blade below the table top, SawStop amended one of their then-pending patent applications to purportedly cover any table saw that retracts the blade rapidly within 14 milliseconds — using any retraction technique after detecting contact. This patent application, which was subsequently allowed by the U.S. Patent Office, is arguably not limited to SawStop's blade brake technology for retracting the blade, but rather is designed to cover any retraction technique, hindering the development of alternative blade retraction technologies and blocking competing inventors from using their own inventions. There are numerous other examples of SawStop's manipulating its patent applications after the PTI-JV technology became known."
In a phone call, Linda Beckmeyer, manager of media and public relations for Bosch, confirmed that Reaxx saws and parts, including activation cartridges, will continue to be available while the case is decided. She declined to speculate on what would happen to the Reaxx saw should SawStop ultimately prevail in its case. Click here to read more about the case and the initial determination.