Episode Thirteen: Wood-Floor Patching, Window Trim, Big-Box Stores, Staining Pine, and Plaster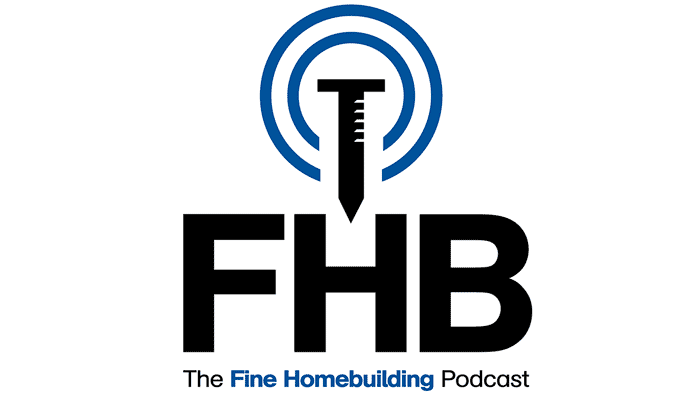 In this episode, host and managing editor Justin Fink talks with editor-in-chief Rob Yagid and design editor Brian Pontolilo about wood-floor patching, window trim, big-box stores, staining pine, and plaster. The show is driven by our listeners, so please subscribe and rate us on iTunes or Google Play, and if you have any questions you would like us to dig into for a future show, shoot an email our way: [email protected]. Also, be sure to follow Justin Fink, Rob Yagid, and Fine Homebuilding on Instagram, and like the magazine on Facebook.
The Fine Homebuilding Podcast embodies Fine Homebuilding magazine's commitment to the preservation of craftsmanship and the advancement of home performance in residential construction. The show is an informal but vigorous conversation about the techniques and principles that allow listeners to master their design and building challenges.
FRAMING QUALITY
The Greek revival architectural detail the guys brought up is referred to as a pediment formed by a detail called a horizontal cornice. There are a variety of styles, but the most common are closed and open pediments.
WOOD-FLOOR PATCHING
VIDEO SERIES: Wood-Floor Repair
"Invisible Repairs for a Hardwood Floor" by Scott Sidler from FHB #242.
"Refinish Your Wood Floors" by Brent Kelosky from FHB #253.
"How to Replace a Floorboard" by Andy Engel from FHB #253.
WINDOW TRIM
VIDEO SERIES: Upgrade Interior Window Trim
Interior Window Trim Ideas by Aaron Fagan.
"Paint-Grade Interior Trim" by Chris Ermides from FHB #193.
"Well-Proportioned Trim" by Bud Dietrich from FHB #253.