How-To
Cutting and Installing I-Joist Rafters
Mike Guertin enlists the help of local trade-school students to frame a roof and is impressed with their efficient approach to the project.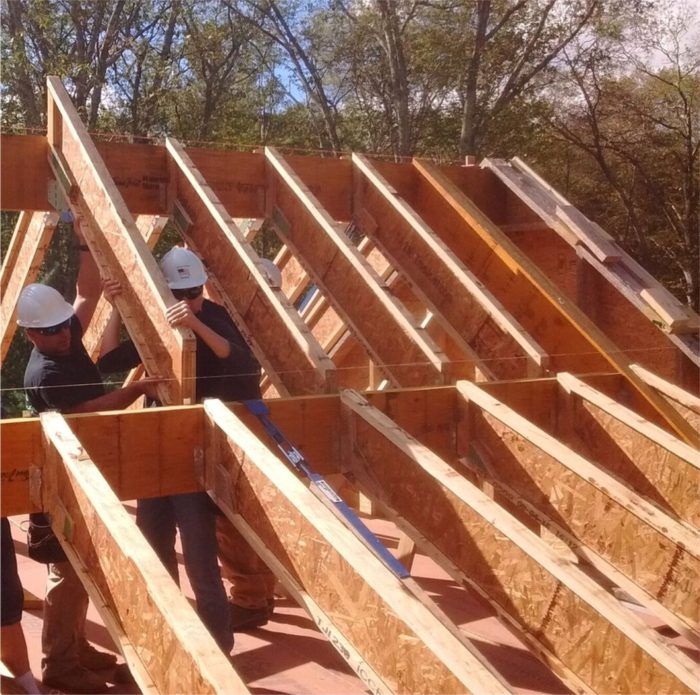 It's always the prep work that takes time. WACTC construction-trades students spent a couple hours calculating the common rafters and making templates. After they headed back to school, I cut sample rafters and tried them out on the roof. The angles were perfect, and the length just needed to be trimmed down by 1/8 in. to account for the metal hardware.
The next morning, the students set up three stations to cut the different-size rafters. First, they made I-joist cross-cutting jigs from OSB scraps and made a few practice cuts. By the end of the class (about 90 minutes), they had two-thirds of the TJI roof rafters cut and ready for installation.
I figured that on their next visit — a full day working — they'd cut the rest of the TJI rafters, install the web stiffeners, haul the rafters up to the attic, and install a few. Boy, was I surprised when they had all the TJIs installed and the hardware nailed off in just 3-1/2 hours. By the time they headed back to school, they had a few courses of roof sheathing placed on the south-facing roof.