Remodeled Magnificence
The commanding rotunda on one end of this home is mirrored by a smaller turret on the other, complementing the Colonial and Victorian architecture in its Lake Michigan neighborhood.
Sponsored by Marvin Windows and Doors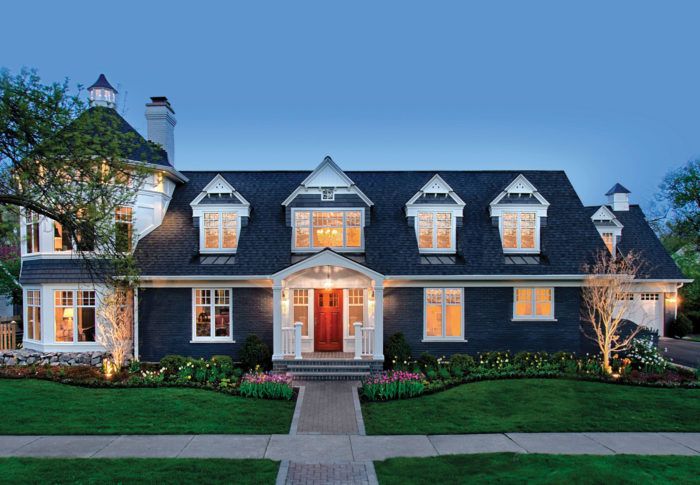 Drawing inspiration from the aesthetic of houses in the area, architects designed this remodel to complement the Colonial and Victorian architecture situated along Lake Michigan in north suburban Chicago. Chicago's sometimes drastic weather fluctuations led remodelers to Integrity Wood-Ultrex windows, which feature beautiful wood interiors and a low rate of thermal expansion, giving a tight seal with no leaks.