Five Questions About Festool's PRO 5 LTD Sander — Answered
Fine Homebuilding Ambassador Kiefer Limeback, aka Toolaholic, takes a look at an interesting sander offer.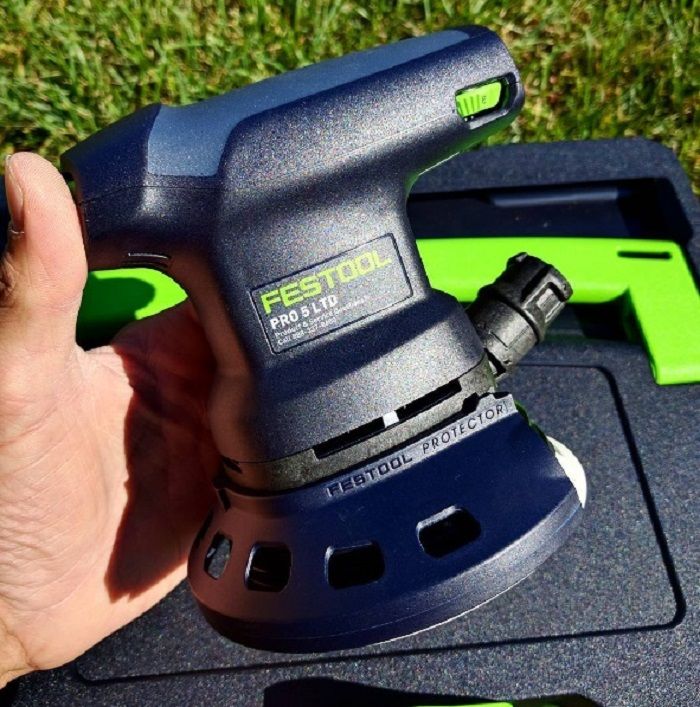 Editor's Note: Festool's promotion on the PRO 5 LTD has ended. We include this article here because of broad reader interest in Festool sanders. You'll find descriptions of both corded and cordless sanders in the current Festool lineup here, including the ETS 125, a sander the company says is essentially the same as the PRO 5 LTD.
In what appears to be an attempt to prove that you do indeed get what you pay for, Festool is offering its new PRO 5 LTD sander at a limited-time promotional price of $99 ($129 CAD). That price also includes a $50 voucher toward a future Festool purchase.
Because the price is so surprisingly low, I've had more than a few people ask about it. So I'd like to answer what I consider the top five questions about the new Festool PRO 5 sander.
1) Why so cheap?
They want you to try Festool. This would normally be a $250 sander. At $100, it's a generous offer, and it's safe to say that the intention is to put one of the company's quality tools in the hands of the many people who might not normally consider spending the extra money on Festool. And if you like what you see, the included $50 voucher will give you a break on your next purchase.
2) What's the catch?
No catch. Again, this is a top-tier tool, offered at an amazing price. Festool is dropping its margin to convince you that its products are worth every penny. The company wants you to try its tools. They are still made in Germany, and there's no indication of any compromise in quality. This sander is as Festool as all of the other Festool products. And you get a limited edition black/blue Systainer to sweeten the deal.
3) I already have an ETS 125. What's the deal with the PRO 5?
This new sander is the improved version of the ETS 125. It features 25% more power, improved ergonomics, reduced vibration, a new locking vac connection, and an optional long-life filter bag for vac-free use. In addition, the variable-speed dial has been moved to the side, and there's a pad guard that allows you to bump up against vertical surfaces without damage.
4) Is the PRO 5 better than the ETS EC or Rotex sanders?
It all depends on your needs. For fine finishing, the PRO 5 is better than the Rotex line because of its tighter orbit (2mm). It will leave a smoother finish. For heavy sanding and stripping, it's hard for even a belt sander to beat a Rotex. The ETS EC is the bigger brother to the PRO 5. It has more power and a larger orbit (3mm or 5mm), which allows it to work faster, especially with lower grits.
5) Will the new vac connection work with my old hoses?
Yes, it will. The connector still fits in a standard 27mm hose end, but you don't get the benefit of a locking connection.
The last question people are likely to have is: where can I get one? Numbers are limited at this price. Festool has informed us that it's "while quantities last." Canadian preorders are available at @atlasmachinery. Enter "imatoolaholic" in the comments when ordering. U.S. customers should contact @acmetools via DM and mention "toolaholic."
If you have any other questions, feel free to ask me (find me on Instagram: @toolaholic). The bottom line, though, is that this is an absolutely insane deal and worth every penny. Order one while you can.