How-To
Extend Your Reach When Laying Subfloor
A common garden hoe doubles as a framing tool.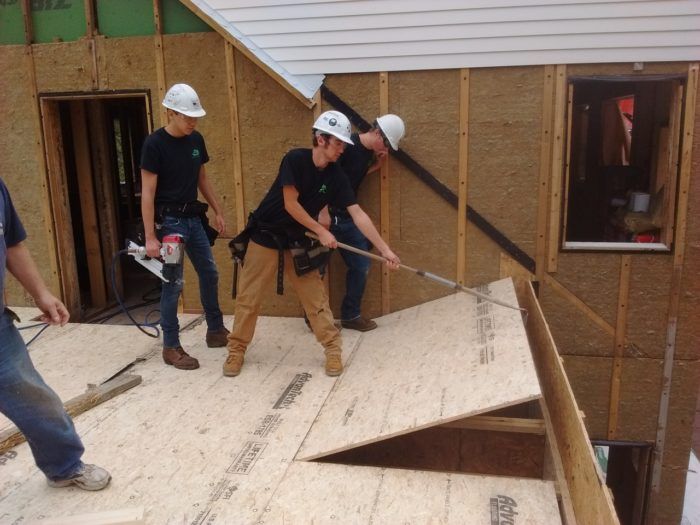 The garage attic will be a large room. We could have used attic trusses, but the webs would have reduced the usable space.   With fully sheathed joists from front to back, the entire space under the rafters can be used.
Bruce worked with Adam, Brandon, and Max to trim and install the joists and then to place the AdvanTech subfloor. Bruce and I have installed thousands of square feet of subfloor sheathing over the past 35 years, so you'd think we'd be out of ideas to simplify the process. Still, on the morning before installing the subfloor, Bruce asked me if I had a hoe and to bring it the next day. I scratched my head but did as I was asked.
One tricky step when installing subfloor sheathing is lowering the sheets onto the subfloor adhesive without dropping them and splattering the adhesive. Bruce's idea is a head-slapper — use the hoe to control the leading edge of the subfloor. The hoe blade hooks the edge of the sheet, and the long handle lets the guys lower the sheets gently in place every time.