Boom Truck Delivery Saves Lots of Time
Booming the decking up to a small spot at the same level as the deck saves time and effort.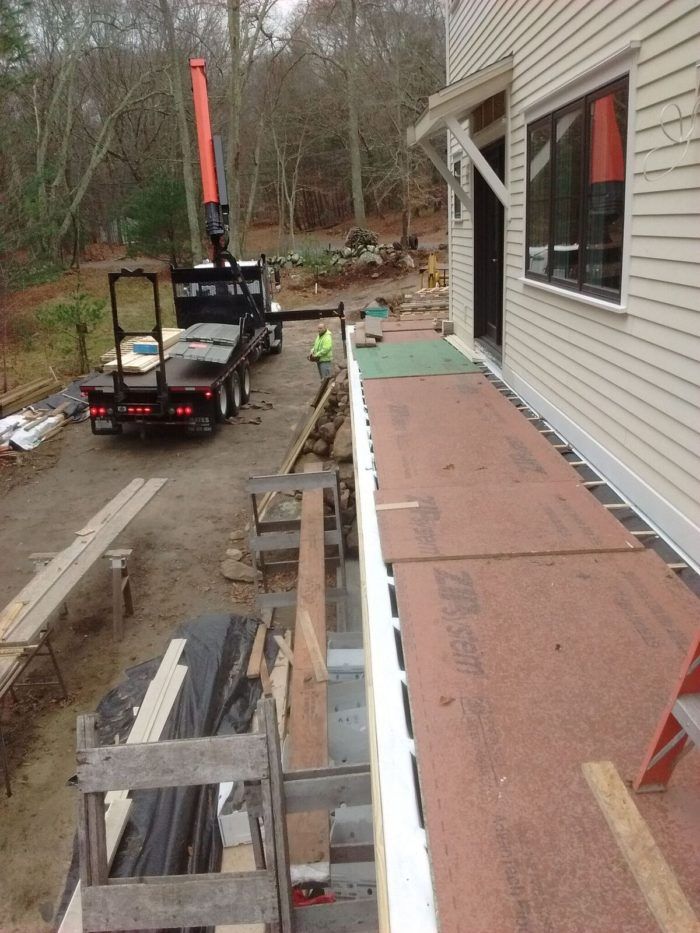 The deck is between 9 ft. and 12 ft. off the ground, and I've pondered where to drop the decking to make it easier to haul the pieces up to the that level. After the Thanksgiving weekend, the lumberyard was swamped with deliveries, and the only slot they had was a mid-day boom truck delivery. Boom truck deliveries are nice when you need to drop a pile of lumber on an upper floor deck or position a delivery in a hard to reach spot on a tight building site — but I didn't think of it as much of an advantage for the decking delivery.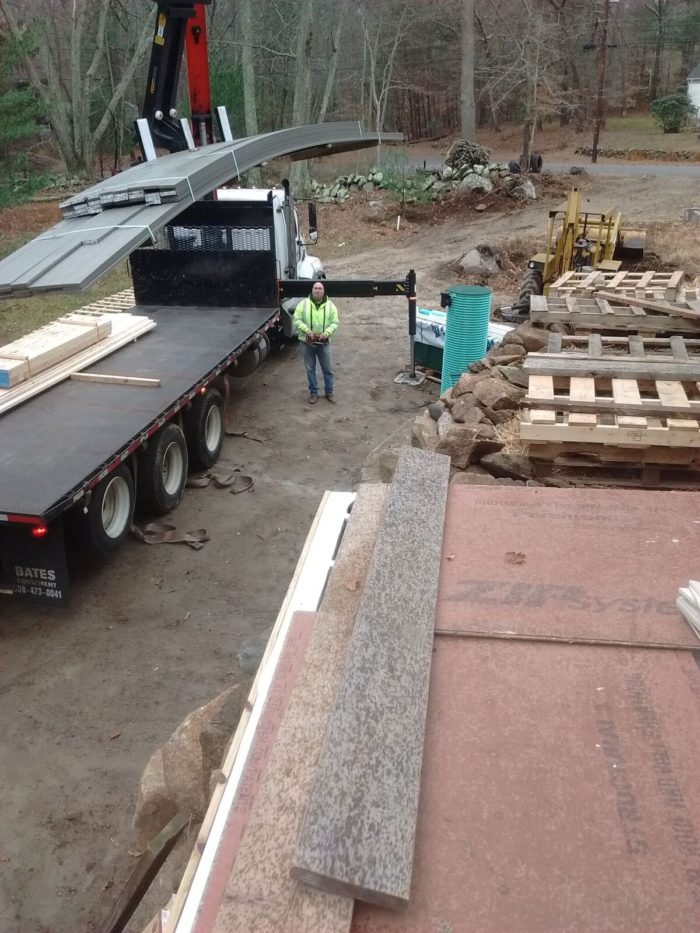 Bruce suggested having the driver boom the decking right onto the deck — a nice idea, but putting the pile in one spot on a deck actually makes it harder to spread the boards and install.   There was one spot — though not perfect — behind the garage. Just a foot lower than the deck, it would put the decking at a convenient level. The spot was small and cluttered with the retaining wall rocks and rough grade. To make a level base for the decking, we put the pile of delivery pallets and some blocks to good use — we stacked up pallets to bridge over the rough spots and cribbed up blocks to an even level.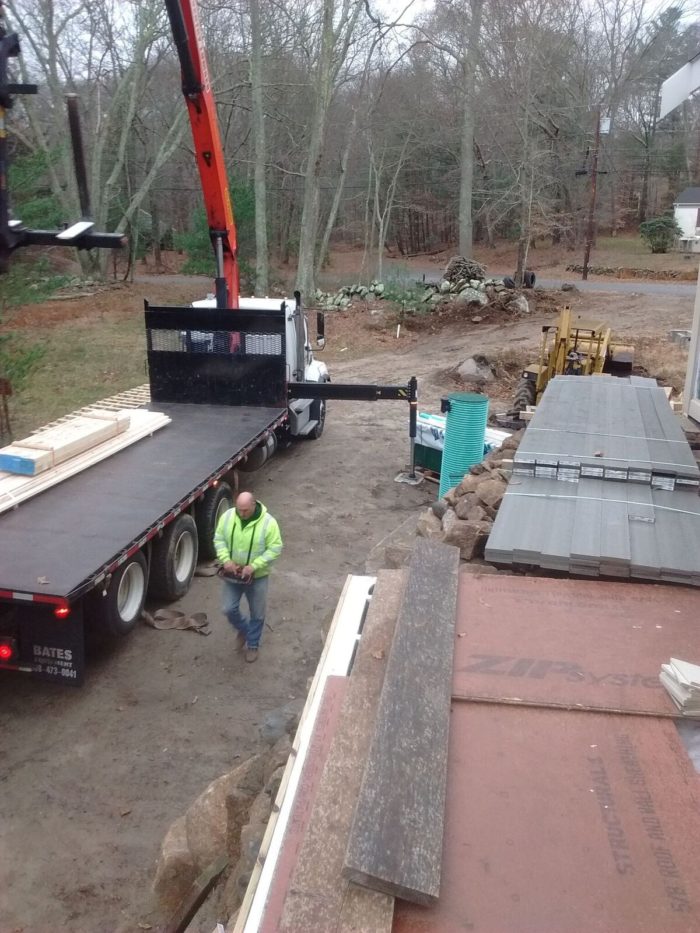 The driver dropped the 450 sq. ft. of composite decking on the pallets, saving us hours of lifting the heavy boards from the ground level up to the deck. There was no upcharge for the boom truck in this case, but had I had to pay extra for the service, it would have been worth every penny.