Site-Built Deck Drainage System
EPDM membrane makes an easy-to-install, cost-effective drain system to create dry space beneath.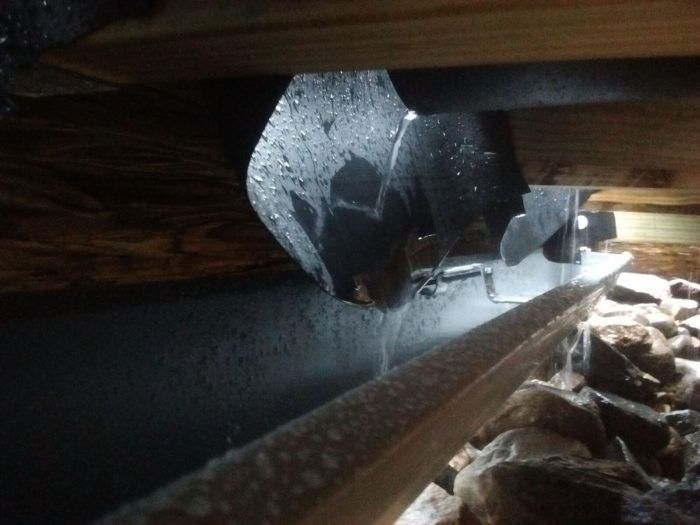 Derek and Nick fabricated a deck drainage system from a roll of 45-mil EPDM. We used a modified version of the system I wrote about in an FHB article a while back.
The FHB House has a walk-out basement under the deck. We poured a patio slab mirroring the deck above, so installing a deck drainage system is a simple upgrade that will pay dividends by keeping the patio dry.
Before the guys got to the installation, I made a pattern for cutting the EPDM sheets using a piece of plastic so that if there were any errors, they would be made on inexpensive plastic rather than the EPDM.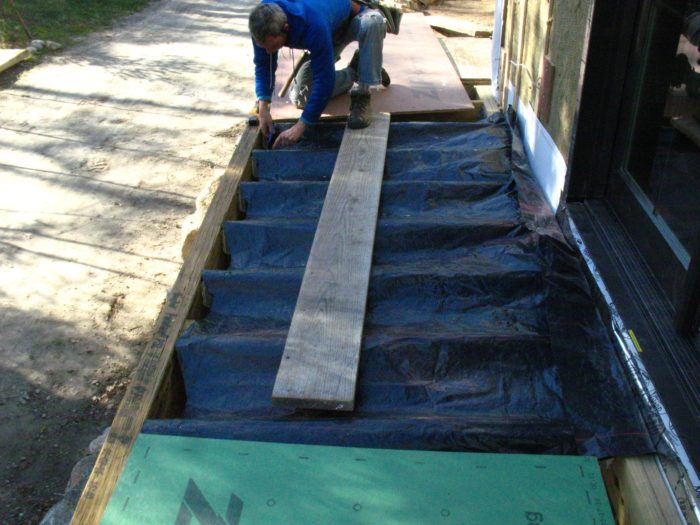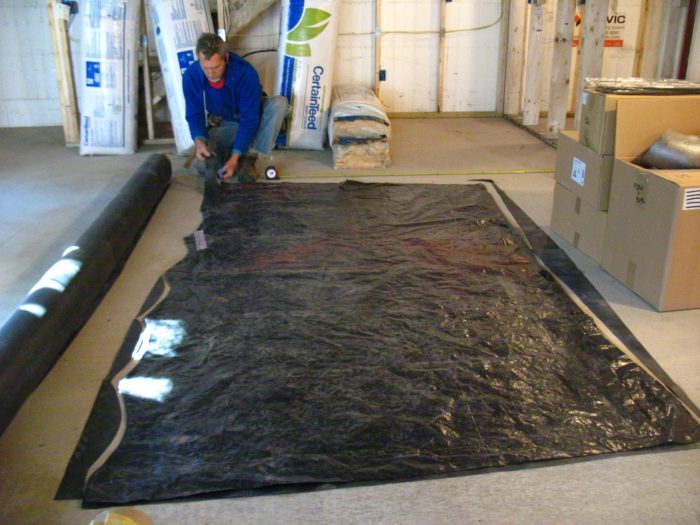 And I installed a slopped gutter on the inside edge of the 12-in.-tall rim beam.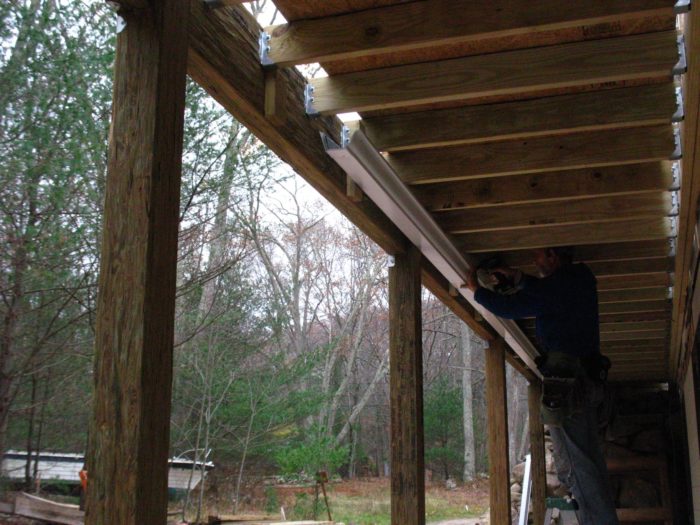 The guys used scissors to cut the slight arc along the house side of the EPDM sheet and scalloped edge along the rim-beam side. Then they snapped diverging lines on the tops of the sheets to mark the center of the deck joists for aligning when the sheets were splayed out over the joists.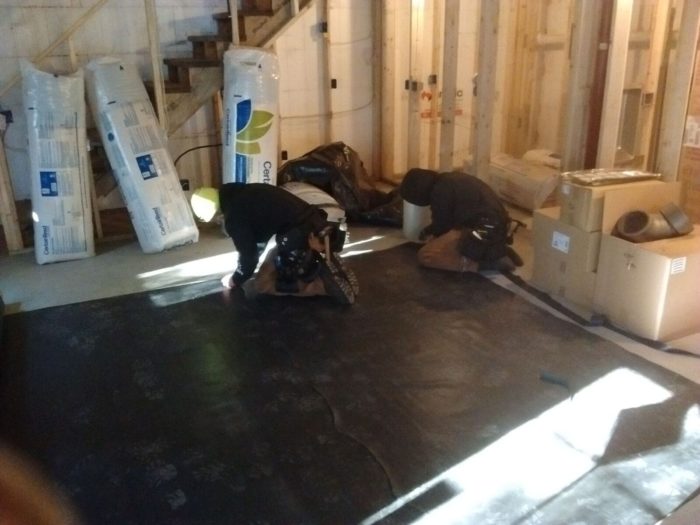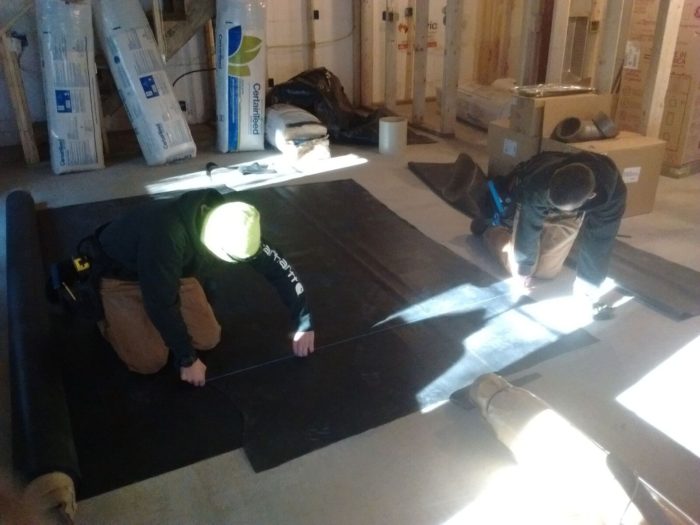 Before installing the main sheets of EPDM, they installed diverter pieces of EPDM on the face of the rim beam in each joist bay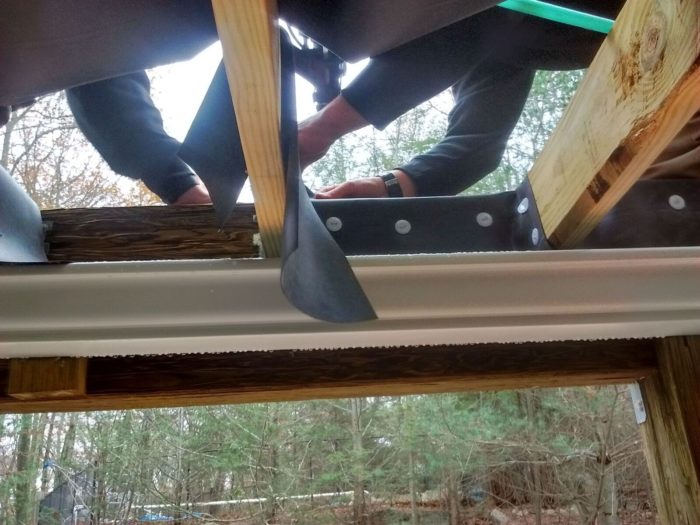 using cap staples. The diverters ensure that heavy flows of water out of the drainage troughs between joists will be channeled into the gutter.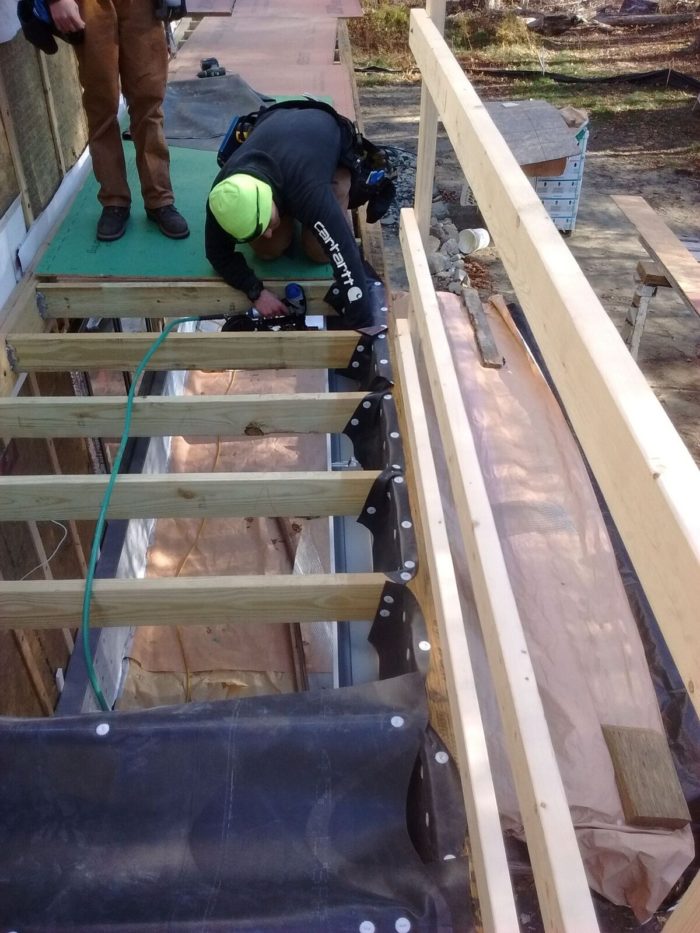 The EPDM sheets were then placed and cap-stapled along the top of each joist.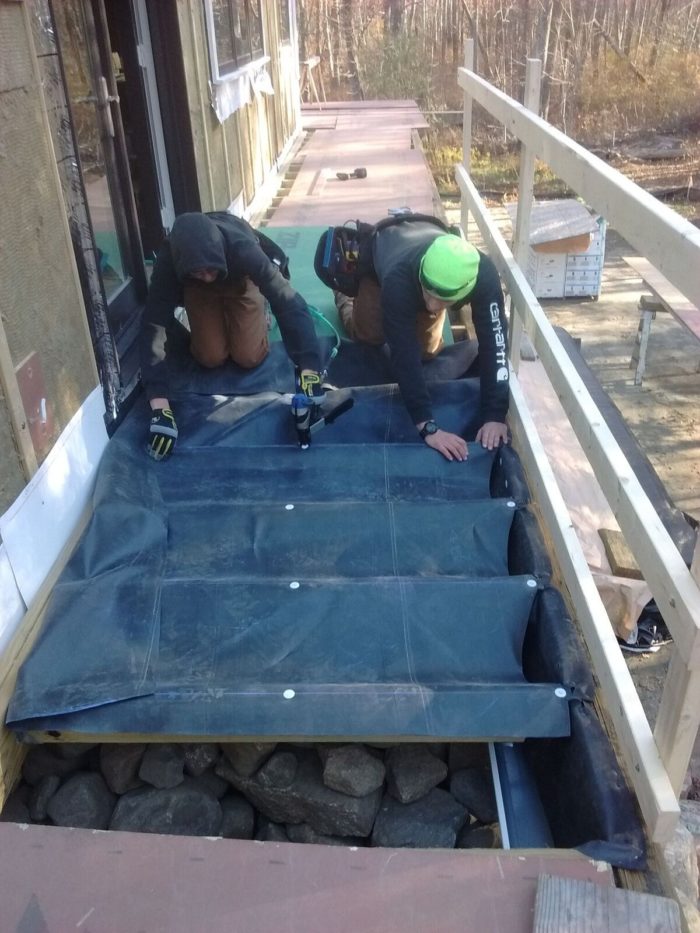 The EPDM is cut wide enough so that it wraps up the house wall by at least 8 in.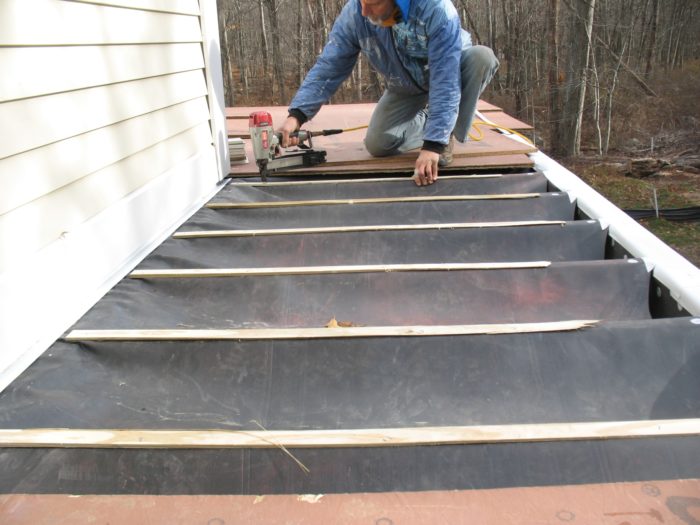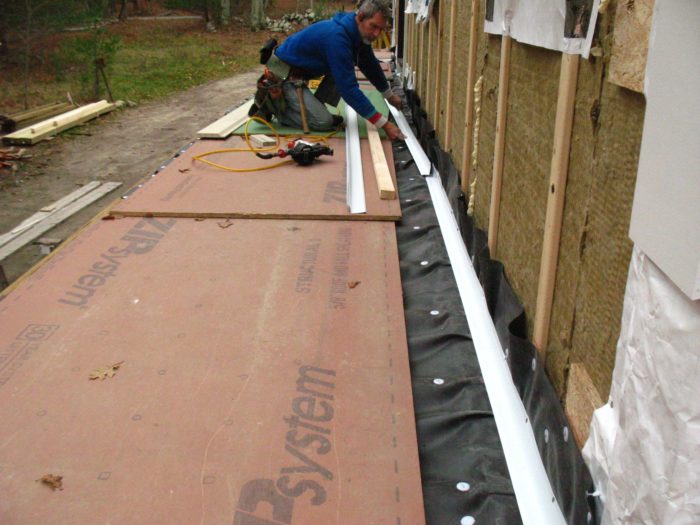 In order for water to flow over the deck ledger, we ripped and fastened tapered pressure-treated wood strips.
Metal flashing was installed over the EPDM along the ledger to cover the view strip between the siding skirtboard and the decking. The metal also helps protect the EPDM along this vulnerable area.