Flashing Duct Penetrations
Sealing the ducts to shed water also seals air leaks.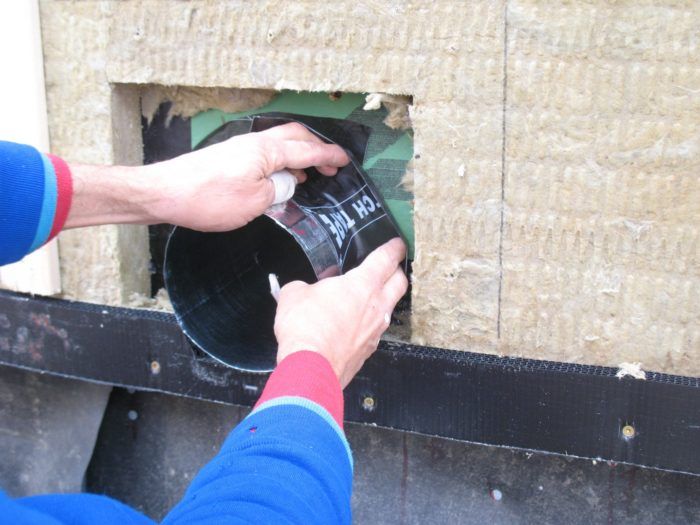 We have a number of duct penetrations through the exterior walls, specifically, 6-in. ERV intake and exhaust, 6-in. range exhaust and makeup air intake, and 4-in. dryer exhaust. For air-barrier continuity and water management, we sealed each duct to the Zip System sheathing using Zip Stretch tape.
We also taped the ducts to a piece of Zip sheathing we installed over the Roxul exterior insulation as a nailing base for siding around the ducts.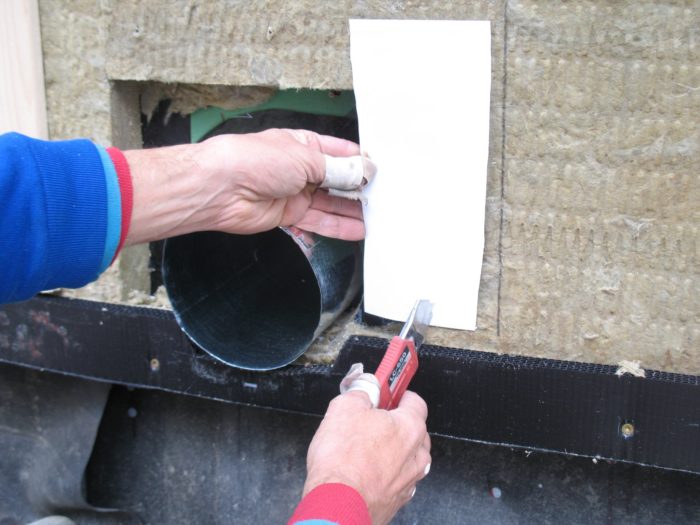 Here's the sequence of the two-stage process: