IBS 2017: Delta MultiChoice Universal Valve
Shower valve designed to make the installer's life a little easier.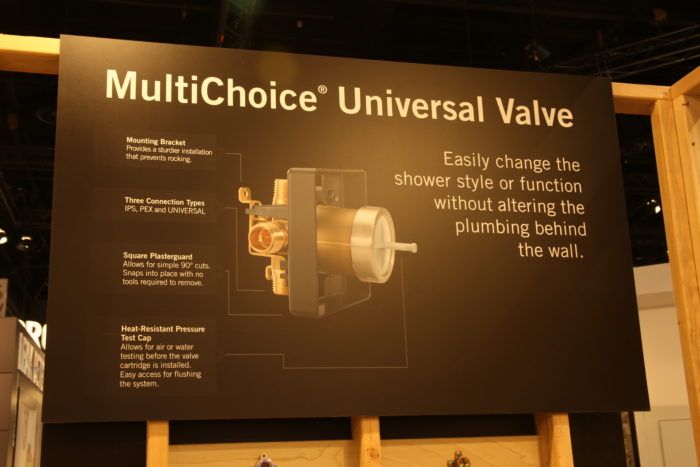 It's easy to think all shower valves are the same, but Delta's new offerings has some features that make them easier to install and trim out. For starters, the brass body can be connected to all common pipe materials. I also like how the square body makes fitting tile around the valve easier.
Delta's valve works with three connection types: IPS, PEX and universal.