Sourcing Building Materials for the FHB House
Fine Homebuilding editors talk about how the demonstration-house project was sourced and sponsored.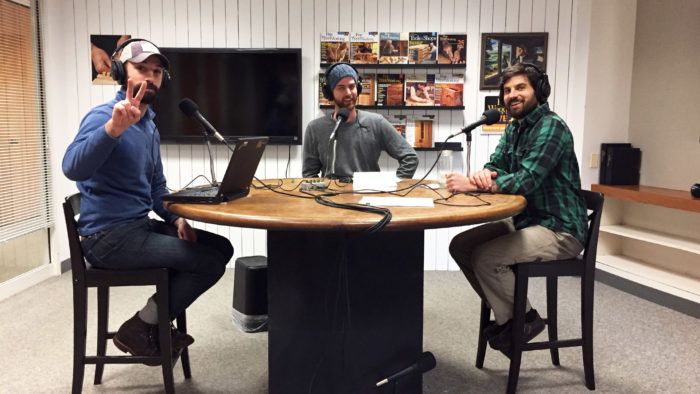 On Fine Homebuilding's most recent weekly podcast, editorial director Rob Yagid and editor Justin Fink talked about their visit to the FHB House demonstration house. They discussed the nature of the project, particularly the products that went into the house and the sponsors who provided much of the building materials used.
Justin highlighted the difference between other show homes and the FHB House: "While other publications do show homes that are really just a showcase for products — sponsors are involved, and they want to create a finished piece so that they can take photos and have people walk through and see all the gadgetry and the fit and finish — ours is more about the building of a high-performance home," he said.
Rob reinforced that point, explaining that in some other demonstration homes, "it is almost a catalog of products. They're not always compatible. They don't always work together as a system to get the end result one would look for, because it's not really about the construction of the home."
For the FHB House project, Mike Guertin, the builder, and Mike Maines, the designer, made lists of the products that would be compatible and give them the assemblies they wanted. Only manufacturers on those lists were approached to be sponsors of the project. Speaking of the two Mikes, Rob said, "They really drove the bus as to what products we used."
Rob also mentioned that new products were also tried in different categories. This look at new, quality products was a fundamental purpose of the build. "When you build a sponsored show home, you ask the builder to use some products that they've never used before," said Justin. "We're very conscious of that. When we partner with companies, we don't have sponsors of products that we don't believe in, that are crappy products, just to take the money. We do run everything by the builder to see if it's something they'll be comfortable using, that they can stand behind. But there are so many new products coming on the market, constantly, that it does put the builder in the position of using products that they've never tried before. It doesn't mean that they're bad."
For example, on the podcast, the guys talked about No-Coat drywall tape, a product they had never used before, which turned out to have an easy learning curve, so the students helping Mike with the build could use it to produce professional corners. And No-Coat is not even a sponsor. They also talked about a new kind of heavy-duty drywall for high-impact areas: a Habito product by CertainTeed, who is a FHB House sponsor.
"That's what I like about going to job sites and seeing new products," said Justin. "It's so eye-opening. It's the kind of stuff we hope we can spread to everybody else." Speaking directly to podcast listeners, he continued, "You can let us discover these things for you, and show you the plusses and minuses of them so that you do not have to do as much risky experimentation on your own jobs."
To listen to the entire podcast, click here or look for The Fine Homebuilding Podcast on iTunes or Google Play.