Design
The Groundwork of Landscape Design
A professional landscape designer offers advice for every phase of the process, from grading to lighting.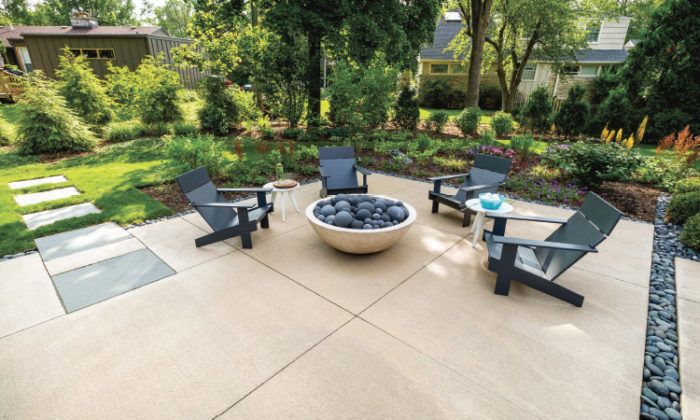 Synopsis: Landscape designer James Drzewiecki gives an overview of landscape design, recommending that any do-it-yourself projects be carefully undertaken with the help of a professional landscape designer and/or contractor. He then goes through the steps of a general landscape design project, beginning with developing a thorough plan with a style guided by the architecture of the home and it's setting. He describes the importance of understanding grade changes and creating paths and patios wide enough for walking and living. He also includes information about adding outdoor structures such as arbors and pergolas and features such as fountains and fire pits, making the correct plant and garden choices, and including finishing touches such as lighting and furniture.
Gardening and landscaping have become popular hobbies for many homeowners — and for good reason. Not only do outdoor projects give us an opportunity to connect with the earth as we literally get our hands dirty, but outdoor spaces are a great way to extend the living area of our houses. So-called "outdoor rooms" have been a trend in home design for some time, and that's a smart way to think of the landscape, because when we give it such purpose and design it with such intent, it truly becomes a functional extension of our homes. Having more living space and being able to vacation in our own backyards is an attractive idea and a sensible investment for both our properties and our lives.
While do-it-yourself TV programs, magazine articles, and any number of blogs tout the money you will save if you landscape your yard yourself—and there are certainly some aspects that you can tackle—many of these projects are more daunting than they seem. I may be biased, but I often tell my clients that it can cost more not to hire professional landscape designers and contractors.
Before attempting a "weekend project" in your yard, you should ask yourself a few questions to gauge your ability to pull it off: Have you done adequate research and planning? Do you have the right tools and equipment to do the work? How much time do you have to do the work, and what is your time worth? Will it take you double or triple the time it would take a professional? Mistakes can be costly, so consider hiring a professional for any landscape project that is realistically beyond your skill level. For those of you considering tackling this job for your home, this article offers the insight into the various elements of a landscape project.
For more photos, drawings, and details, click the View PDF button below:
View PDF