Best Small Home 2017: A LEED House on a Small Lot
An architect designs a right-sized, certified Platinum home on a challenging building lot in British Columbia.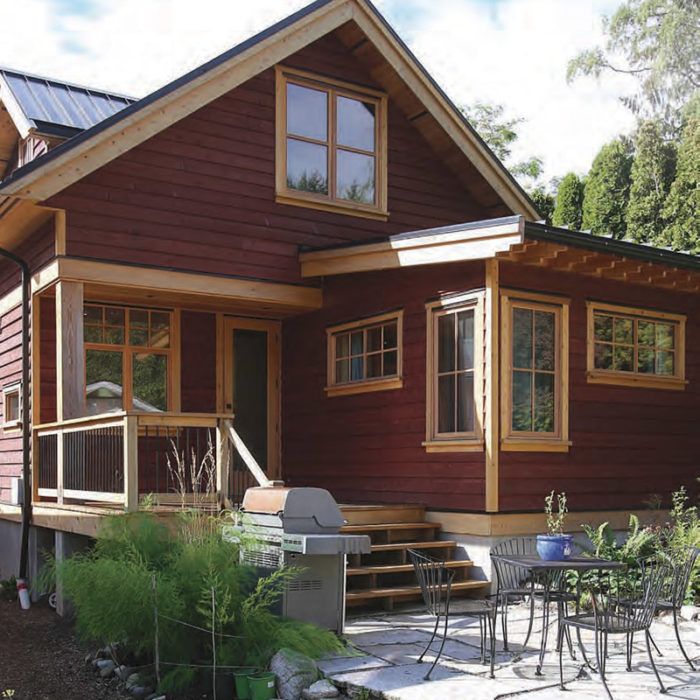 The 2017 Best Small Home Award goes to architect James Tuer. James designed a home that responds equally well to its owners' active lifestyle and environmentally conscious values, capturing views, sunlight, and sustainability on a small infill lot in beautiful British Columbia.
There is truth to the saying that architects are only as good as their clients. The best clients challenge you. They are inspired and informed. Their projects have limitations, yet they're not willing to settle for anything less than a house that truly reflects their lifestyle and their values. Lauren and Kevin were these kinds of clients. They came to me with a clear vision: to build a house that would lead the way in sustainable design and construction in the rock-climbing mecca of Squamish, British Columbia. Lauren and Kevin wanted to demonstrate that it is possible to build a healthy, efficient, and comfortable family home that isn't any larger than necessary, and to do it without sacrificing functionality.
From our first meeting, Lauren and Kevin had a list of must-haves for their project. Their list included a bedroom and full bath on the first floor, two additional bedrooms, space for a home office, storage for their climbing gear, a sociable front porch, and a generous garden to grow their own food. Lauren and Kevin were well-versed in the small house movement, so they knew that with good design, their must-haves were all possible. Healthy indoor air quality was also non-negotiable. They specifically did not want any materials that would off-gas or contaminate their house with allergens or pollutants. Perhaps surprisingly, renewable energy wasn't on the list (this is a relatively low-tech home).
For more photos, floor plans, and details, click the View PDF button below:
View PDF