Enter the Red Diamond Achiever Awards
We've partnered with Integrity Windows and Doors and our design editor is on the judging panel for their 2017 awards program.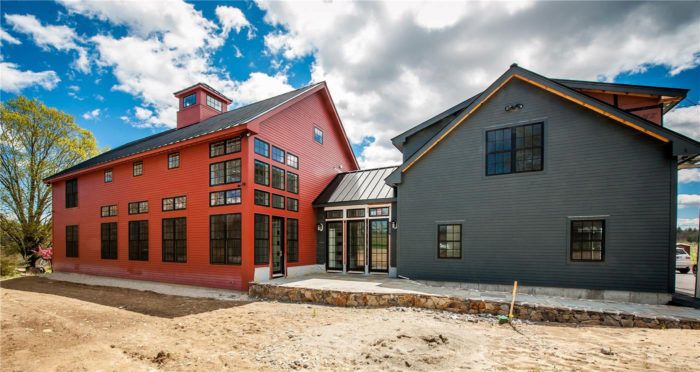 Marvin is a pretty cool company — and not just because they asked me to be one of the judges of the 2017 Red Diamond Achiever Awards, though I am looking forward to being on the panel.
The Marvin Family of Brands includes Marvin Windows and Doors, Integrity Windows and Doors, and Infinity Replacement Windows. Marvin is a premium line of custom products. They've told me — and many architects and builders confirm — that Marvin does an excellent job providing information and solutions with their products. And not just design solutions: Marvin was one of the first American companies to offer a triple-pane window, which I thought was a smart move. You may think of Integrity as Marvin's value-oriented brand, and that may be true, but the way they see value is not so much about a lower price point. They see value in durability. Integrity windows are made with Ultrex pultruded fiberglass, a strong and stable alternative to vinyl. And Integrity windows are finished with a special acrylic paint that allows the company to offer a wider variety of colors than many vinyl window manufacturers.
I don't know much about the Infinity line of replacement windows, and the truth is that I don't have any personal experience with Marvin or Integrity products (if you do, you can comment below). Over the years, though, in my various roles at Fine Homebuilding, I've had the occasion to visit the folks at Marvin HQ and learn a lot about the company. It was clear in these meetings that they care. They care about the people who make their windows and doors, about the people who spec and install their windows and doors, and about the people who live with their windows and doors. I'm willing to assume this means that they make pretty decent windows and doors.
The Red Diamond Achiever Awards is an Integrity program (The Integrity logo is a red diamond). According to their website, the awards are given for "creativity, overcoming construction challenges, architecture, complexity and sustainability." As an editor at Fine Homebuilding, I can get on board with those criteria. But if you read FHB, then you know that we can take them to an extreme. And you're probably aware of our proclivities towards practicality. We're not easily lured by shiny objects. That's not to say that any of my co-judges are. Still, I look forward to a spirited debate with Lou Manfredini, Christine Marvin, and Shawn McCadden when the judging begins this summer. It wouldn't be nearly as much fun if we agreed right away.
It would be great to have some Fine Homebuilding reader's projects to consider. If you have designed or built a project with an Integrity product, you can enter it in the awards program any time between now and July 14. Just click here to submit your project.