Dining Room Closet Bar
An eye-opening take on Modern utility in a Victorian dwelling.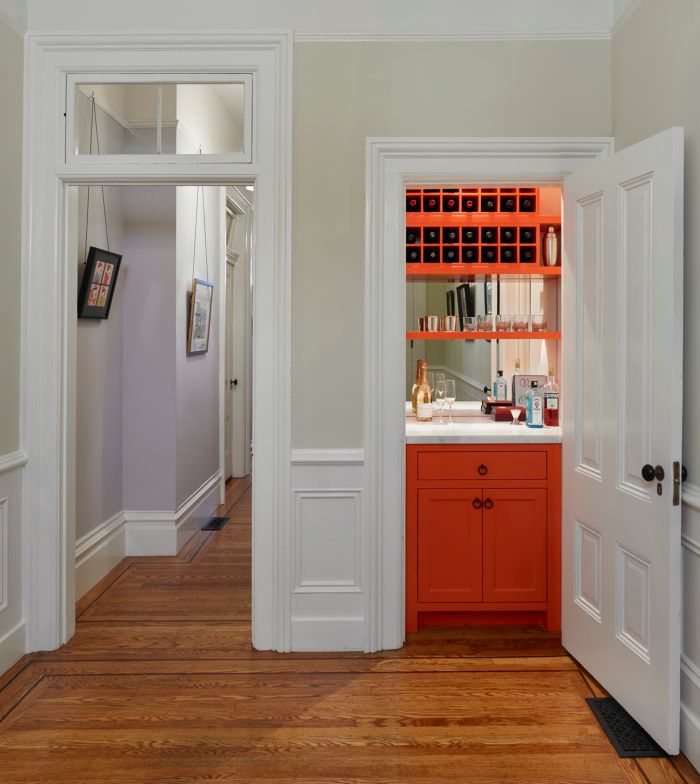 This renovated Victorian has a special closet in the dining room that has been repurposed into a bar. The contrast between the traditional wainscoting along with the original transom above the door and the design and modern materials of the bar area is quite eye opening.
This is one of a series of four photos from this house:
Architect – http://www.at-six.com/index.php
Photography – http://www.kengutmaker.com