Milwaukee Lock-Blade Knife
This inexpensive pocket knife is sharp and sturdy.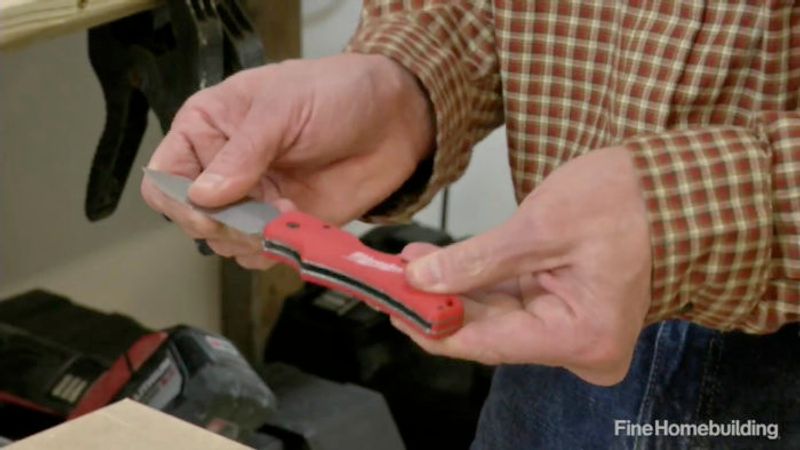 There's a lot to like about Milwaukee's new lock-blade pocket knife. It has a nice clip to keep it in your pocket or on your belt, the mechanism is really smooth, and it came from the factory very sharp. With a plastic handle and a sturdy blade, this knife is worth a look if you need a new pocket knife.
Milwaukee Lockback Pocket Knife
Product number: 48-22-1940
Price: $15
Senior editor Patrick McCombe has been testing power tools on behalf of national publications for more than 15 years, and he regularly meets with product manufacturers to try out new introductions. In the Tool Tech series, Patrick reviews the latest tools and materials, discusses building technology, and shows time-tested techniques for better, more-efficient home building. Consider becoming an online member to watch other Tool Tech videos.ing.