Design
Affordable Net-Zero Housing: Designed for the Budget
The 2017 FHB House meets it's energy-efficiency goals by targeting public areas with higher-quality finishes, and using builder-grade materials in other places.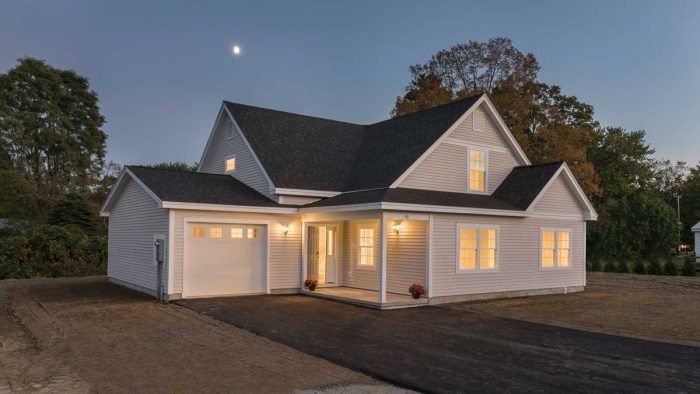 Selecting the fixtures and finishes for the 2017 FHB House was an exercise in restraint. Targeting the affordable segment of their housing market (about $339,000) with a net-zero house means that much of Prudent Living's budget is devoted to performance—the highly insulated shell and the efficient mechanical systems. The trick to complementing the high-­performance aspects with aesthetically pleasing elements that appeal to buyers is to balance the remaining budget between builder-grade items where appropriate and higher-quality materials in the right places. Because of the magazine coverage and sponsor donations, Tim Biebel shifted the FHB House toward higher-quality materials relative to the other spec houses in the development, but he used the same decision-making process. He spent more on the public areas—like the kitchen—and looked toward builder-grade materials for plumbing fixtures and bathroom vanities. It's no accident that the higher-grade features are those that would be more expensive to remodel. The lower-cost materials were selected to help Prudent Living meet their target sales price, provide good performance, and allow the future homeowner to swap them out for more stylish versions at a later date.
From Fine Homebuilding #272
For more details, photos, and information on traditional siding and trim, click the View PDF button below.
View PDF