Design
Designed for First-Floor Living
The owners can take care of all their needs without using the stairs.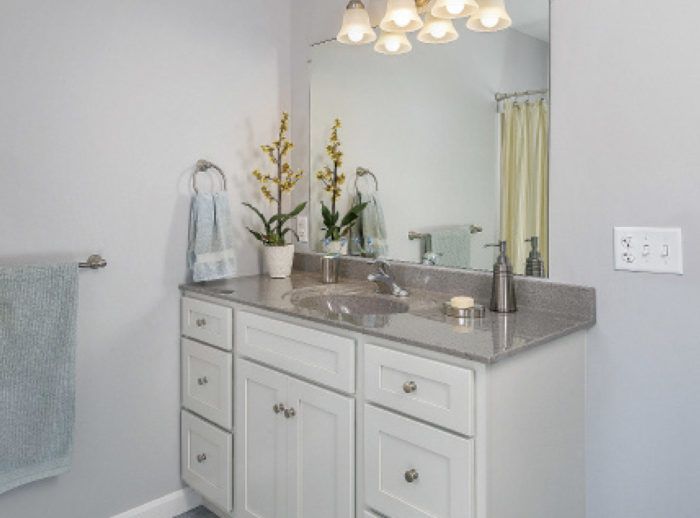 Every home in the Southscape development has a master suite on the first floor, and the FHB House is no exception. It's designed around the premise of first-floor living. There's a powder room near the entry to enhance the privacy of the master suite. Tucking the laundry room into the kitchen means the owners can take care of all their needs without using the stairs.
The entry foyer is placed outside of the main floor's traffic pattern and serves both the garage and front door with a coat closet and bench to help manage wet winter gear right at the entry. The great room provides a large, flexible space for entertaining. It's envisioned as a living area at the south end and a dining area on the north side, though it could be arranged with two separate seating areas or a living area and playroom area depending on the need.
The second-floor bedrooms offer flexibility: If the owners wish to use the second-floor bedroom as the master, there is the option of installing the washer and dryer in the mechanical room so the laundry is on the same level as the bedroom. Alternatively, if the owners are older adults, these bedrooms can serve visiting family, or they can work as children's rooms for a young family. The extra-large landing at the top of the stairs is sized to accommodate a desk or table for a hobby space or chest of toys and games for a play area.
For photos, floorplans, and drywall details, click the View PDF button below.
View PDF