Housing and Construction Economic Update
Self-Taught MBA: News and stats about the good, not so bad, and not too ugly economic conditions for our industry at present and into the near future.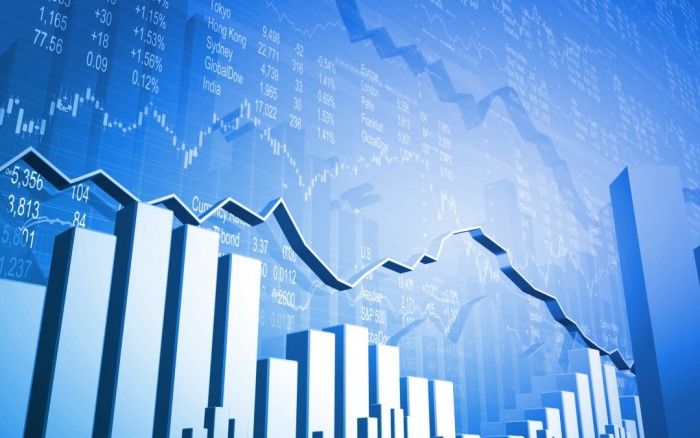 Here's a round-up of news and statistics about the good, not so bad, and not too ugly economic conditions for our industry at present and into the near future. We all know these are the good old days for the construction industry, and it seems the status quo will hold for a bit longer. As always, some clouds loom in the horizon, none too big or gray. Our source for most of these stat is economist, Elliot F. Eisenberg, Ph.D.
Awesome Abodes 
New home sales in September came in at a seasonally adjusted annual rate of 667,000, the highest level since 10/07! Sales were up 18.9% from August, the largest monthly percentage gain in almost 28 years. While some of the 26% sales rise in the South to 405,000, representing 61% of all new home sales, was hurricane related, and this is a volatile series, sales are up a decent 8.6% YTD.
Consumer Confidence  
As Measured by the Conference Board, October consumer confidence came in at 125.9, the highest reading since 12/00. This elevated level is a result of rising equity and home prices and an unemployment rate of just 4.2%, its best level since 2/01. A similar measure put out by the University of Michigan is at its best level since early 2004, and Bloomberg's Consumer Comfort index is near its post-recession high. That's good news for the economy in general.
Fed Figure
For the first time since 1978, a first-term president hasn't reappointed the incumbent Fed chair. Instead, President Trump will appoint existing Fed governor Powell. He will continue the process of gradual rate rises established by outgoing chair Yellen, but offer a lighter regulatory touch. As Yellen's term as a Fed governor doesn't end until 2024, I sincerely hope she stays. It would be the first time that's happened since 1948. As usual with this administration, unchartered waters ahead.
Poor Pendings 
Pending home sales were flat in September and that was the highlight of the report. The index is at its lowest level since 1/15, and has declined Y-o-Y in five of the last six months. Moreover, in the Northeast the index is down 2.4% Y-o-Y, and is down 2.5% Y-o-Y in the Midwest. In the South, pending sales are off 5% Y-o-Y, and out West they are 2.9% weaker Y-o-Y. In general terms, while housing has performed very well, it's not doing quite as well as the rest of the economy.
Solid Sweat  
October's 261,000 net new jobs was good, as were upward revisions to August and September totaling 90,000. Unemployment fell to 4.1%, its lowest level since 12/00, the broadest measure of unemployment fell to 7.9%, tops since 12/06, and job growth over the past three months has averaged a solid 162,000. But, wage growth was zero and Y-o-Y wages increases are an anemic 2.4%. Nonetheless, rates rise a quarter-point in December. Mixed economic signals, full employment and stagnate wages. Interest rates hikes looming. Always a cooling influence on housing.
Double Deduction  
The standard deduction in 2017, if married is $12,700; $6,350 if single. Trump proposes doubling it. This will eliminate itemizing for married households with deductions between $12,701 and $25,400. Based on 2015 data, the average itemizing household with AGI of between $50,000 and $100,000 has $22,872 in deductions, including $7,007 in mortgage interest. These households will stop itemizing, enjoying lower taxes but not benefiting from any deductions including mortgage interest. A proposed curb on the mortgage deduction and property tax caps are important reasons why the National Homebuilders Association (NAHB) has been in a panic about the Trump Tax proposal.
Trulia Tests the Trump Touch
In a recent economic analysis run by Trulia, the residential real estate internet site, the Trump Bump has not touched the housing market. In fact, according to Trulia, housing markets have performed slightly worse under Trump's first year than Obama's final four. They write, "The 'Trump Bump' is missing from the housing market. When looking at our aggregate housing market index (described below), just 1,021 counties have improved over the past year, while 1,299 are doing at least slightly worse." So, we're doing well, although not as well as we were. Hopefully, the NAHB concerns will prove overwrought, and we have a few more years of prosperity ahead.
Now you're up to date.