Easy and Inexpensive Pickup-Bed Saver
A new use for rubber livestock-stall mats.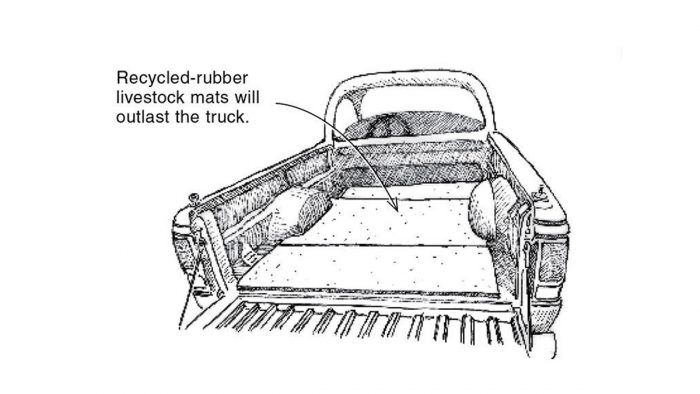 For years I've been using rubber livestock-stall mats cut to size for the bed of my pickup trucks. This is a very heavy recycled rubber product approximately 3⁄4 in. thick. The material is easily cut with a razor knife, and I install it with three sections per bed for ease of removal. Once installed, they don't curl up on the edges and they don't allow transported products to slide around. They are a low-cost solution (a 4-ft. by 6-ft. stall mat is only $43 at Tractor Supply Co.), and they always outlast the pickup that they are installed in—plus, the scrap pieces can be used for many different projects.
— Mike Bachand, Damascus, Ore.
Edited and illustrated by Charles Miller
From Fine Homebuilding #272