Milwaukee Packout Storage System
These Intelligently designed storage boxes make it easier to get your stuff to the job.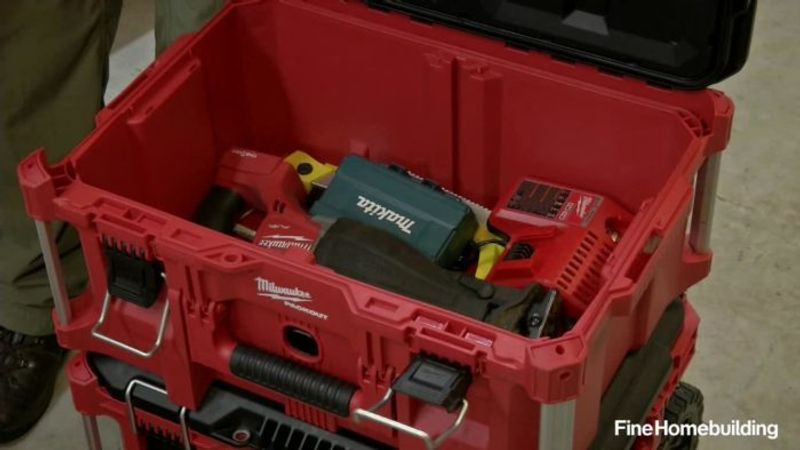 Milwaukee's Packout Storage System includes tool totes, fastener organizers, and tool cases. All the components lock together so they can be moved on the rolling base. The tool totes come in three sizes—10 in., 15 in., and 20 in.—and they have lots of pockets, comfortable handles, and shoulder straps. The fastener boxes come in two sizes and have gasketed lids and sturdy latches and handles. The tool cases come in three sizes and have latches and handles similar to the fastener boxes. If you haven't yet committed to a modular tool storage system, this is definitely one to consider.
Milwaukee Packout Modular Storage System
Price: $30 to $130 per component
Senior editor Patrick McCombe has been testing power tools on behalf of national publications for more than 15 years, and he regularly meets with product manufacturers to try out new introductions. In the Tool Tech series, Patrick reviews the latest tools and materials, discusses building technology, and shows time-tested techniques for better, more-efficient home building. Consider becoming an online member to watch other Tool Tech videos.