Custom-Built Hutch Cabinet
Reclaimed hardwood, used for furiture and accents, makes this kitchen shine.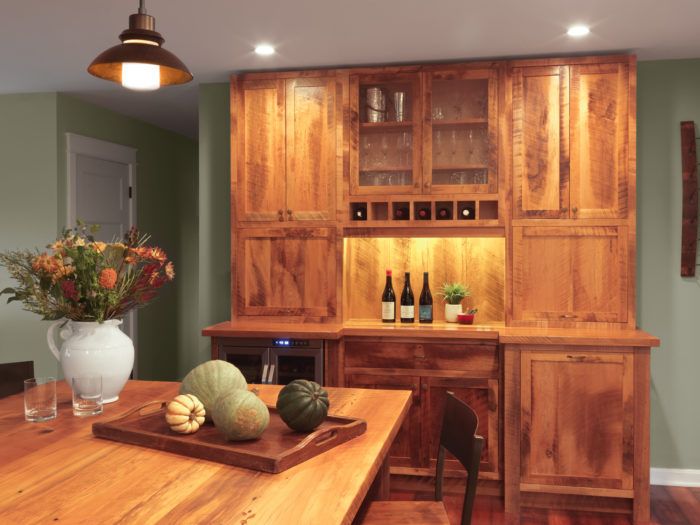 This stand-alone hutch cabinet was constructed with reclaimed wood from a barn in Ohio dating back to the early 1800s. The historic hardwood complements the Shaker-style kitchen, which was renovated to open up the room to the main living space. The reclaimed wood was also used in the kitchen as an accent around the farm style sink, island top, floating shelves, and window trim. To bring out the warmth of the salvaged wood, I chose a styling color pallete of red, orange, yellow, and green.