A Dramatic Addition, Seen at Dusk
This midcentury-modern Maine house shows that an addition can be both seemless and striking.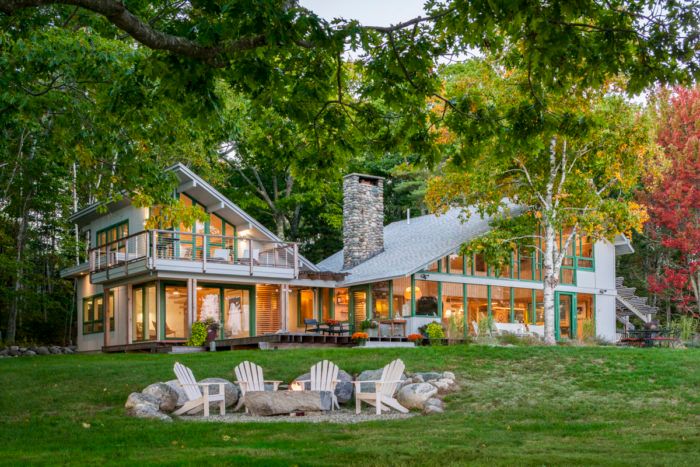 In last week's blog I featured a shot of the porch of this cool midcentury-modern house here in Maine. This week I thought I would show an overall view of the exterior to illustrate how architect William Hanley handled the addition to the house. The original house ended just near the base of the chimney in the center of the photo, so Hanley designed the addition to veer upward to form a dramatic butterfly roof. The addition is virtually seamless and looks like it may have been part of the original 1962 design. The addition houses a new master bedroom and bath as well as a study and second floor deck. The house is particularly inviting at dusk, demonstrating its dramatic fenestration.