Podcast Episode 107 — Live from JLC Live
New tools, adhesives, and other products at the trade show in Providence, March 23-24.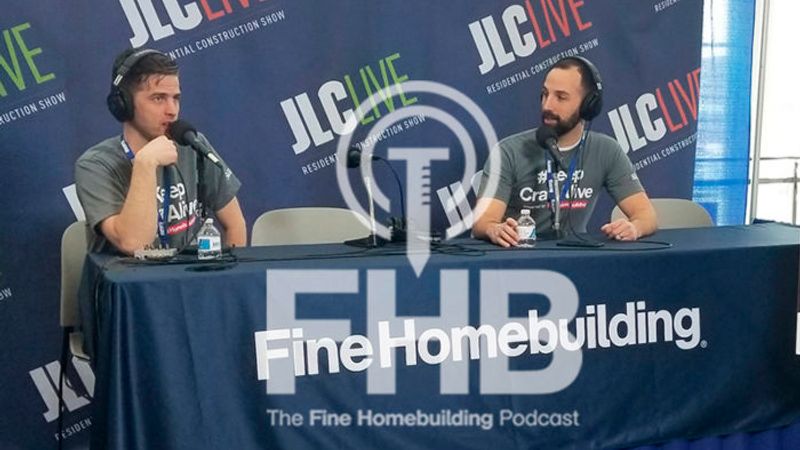 In this episode, Justin Fink and Rob Yagid are podcasting live from the JLC Live trade show in Providence, RI. Come check out the product and tool manufacturers, the demonstrations, and more at the Rhode Island Convention Center in Providence, RI. Here's a photo of the guys at the FHB booth: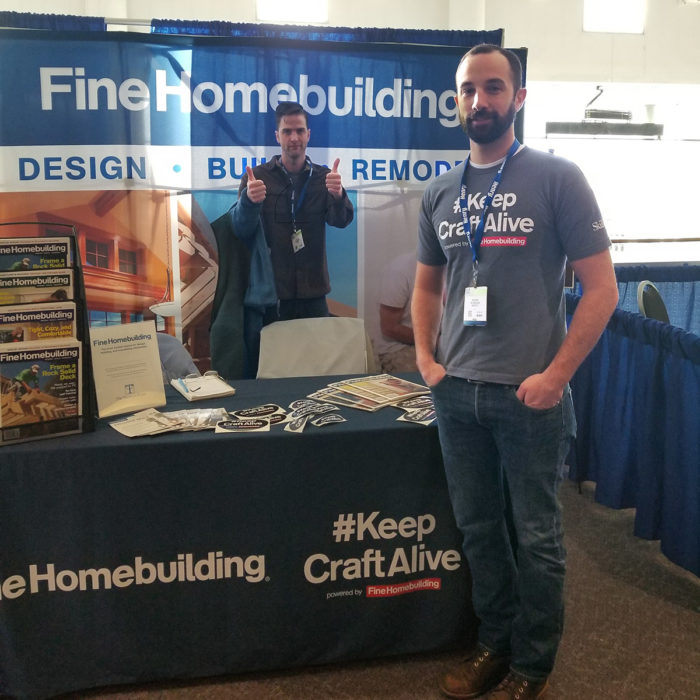 Justin's favorite new product is a track saw from Bosch.
Rob talked about a new adhesive, twice as strong as PL Premium, called Loctite PL Max.
Mike Guertin, Myron R. Ferguson, and other friends of the show are at the event, running demonstrations and more.
Also, the guys also chat with Alan Sealock from Huber about the company's Zip R sheathing.
We've got a new design for our Keep Craft Alive shirts, so go check those out at our online store.
The show is driven by our listeners, so please subscribe and rate us on iTunes or Google Play, and if you have any questions you would like us to dig into for a future show, shoot an email our way: [email protected]. Also, be sure to follow Justin Fink, Rob Yagid, and Fine Homebuilding on Instagram — and "like" the magazine on Facebook. Note that you can watch the show above, or on YouTube at the Fine Homebuilding YouTube Channel.
The Fine Homebuilding Podcast embodies Fine Homebuilding magazine's commitment to the preservation of craftsmanship and the advancement of home performance in residential construction. The show is an informal but vigorous conversation about the techniques and principles that allow listeners to master their design and building challenges.
Links related to this episode: