5 Books to Improve Your Construction Business
With topics from financial strategies to productivity to leadership, here are five books that I highly recommend reading to better your business.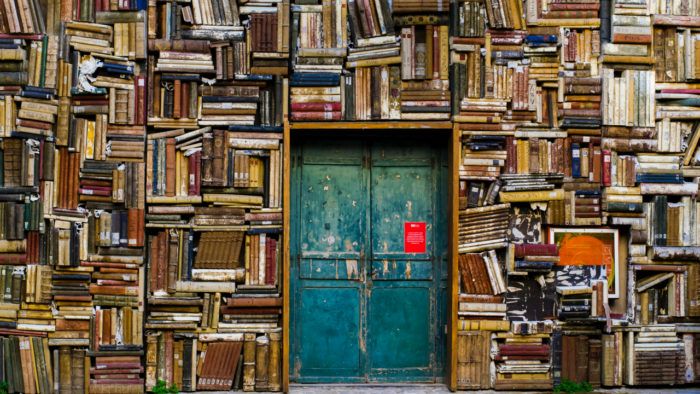 I love books.  I have found that reading (or listening to) books has been the best investment I have made in the past few years.  The ROI from books is enormous.
Now that the summer is upon us, I hope you have plans to step away from your construction business and enjoy fruits of your labor. (Read this article I wrote on how to take a vacation from your business and why this is important.)
Whether you are sand-between-the-toes, fresh mountain air, or city lights kind of vacationer, you will most likely spend several hours in an airport or in a car in transit.
Here are five books that I highly recommend listening to (or reading) to maximize your down time.  You're going to be thinking about work anyway, so you might as well make it productive. These books cover a broad range of business topics from financial strategies to productivity to leadership, and I think they can help you run a better construction business.
---
If you have been following me on social media, then you know that I have teamed up with Mike and I am writing Profit First for Contractors (Fall 2018).
The reason I am suggesting this book is the same reason I am writing the construction specific version. This book will help you finally make a profit in your business and change the way you manage cash flow. The Profit First system, when implemented in your construction business, will guarantee profits and help you manage the cash flow of your business.
Sound too good to be true? Here's the basic concept.
Most businesses use this formula to determine profit:
Sales – Expenses = Profit
This results in trying to survive off of the leftovers. "If I have any money left over, then that's my profit."
With Profit First, you use a slightly modified formula to operate your business.
Sales – Profit = Expenses
When you set aside your profit first, you are forced to operate your business on what's left. If you can't operate your business on what's left, then you change the way you operate – either by cutting expenses or increasing margins. But you don't touch your profit. Profit is the reason you are in business.
Profit First is a simple yet profound way to operate your construction business. Trust me. This book will change the way you run your business.
You've probably never heard of John Doerr. I hadn't until I downloaded this audiobook.
In 1999, John invested $12.5 million in a couple of entrepreneurs named Larry Page and Sergey Brin. Larry and Sergey had bold ambitions to change the way the world searched for and received information, but they had no business plan.
Summary from Amazon:
Doerr taught them about a proven approach to operating excellence: Objectives and Key Results (OKRs). He had first discovered OKRs in the 1970s as an engineer at Intel, where the legendary Andy Grove ("the greatest manager of his or any era") drove the best-run company Doerr had ever seen. Later, as a venture capitalist, Doerr shared Grove's brainchild with more than fifty companies. Wherever the process was faithfully practiced, it worked.
In this goal-setting system, objectives define what we seek to achieve; key results are how those top-priority goals will be attained with specific, measurable actions within a set time frame. Everyone's goals, from entry level to CEO, are transparent to the entire organization.

The benefits are profound. OKRs surface an organization's most important work. They focus effort and foster coordination. They keep employees on track. They link objectives across silos to unify and strengthen the entire company. Along the way, OKRs enhance workplace satisfaction and boost retention.

In Measure What Matters, Doerr shares a broad range of first-person, behind-the-scenes case studies, with narrators including Bono and Bill Gates, to demonstrate the focus, agility, and explosive growth that OKRs have spurred at so many great organizations. This book will help a new generation of leaders capture the same magic.
By the way, those guys … Larry Page and Sergey Brin. They founded Google.
Just because the stories in this book cover technology companies, non-profits, and superstars, don't think that you can't apply this goal setting and communication method to your construction business. Implementing the OKR (Objectives and Key Results) within your business is like setting SMART goals, but on steroids.
Summary from Amazon:
The secret to outstanding achievement is not talent but a focused persistence called "grit".

Grit is a book about what goes through your head when you fall down and how that – not talent or luck – makes all the difference.
I enjoyed not only the stories of the high achievers, but also the scientific research that supports her thesis. The grittiest people win. Repeated failure is not the only requirement for developing grit, but having the wisdom to quit the wrong stuff plays a crucial role in become the best.
There is no lack of passion and persistence in the trades, but knowing what and when to quit something may be the key to success for your construction business.
You may be asking why I recommend reading a book about a car company executive and what you can learn from this book about running a construction business.
First of all, I think that Alan Mulally is one of the greatest business leaders of this century (read the book and you'll see why).
Second, the way in which Mulally turned around the Ford Motor company was by implementing, of all things, a weekly meeting.
When you consider the behemoth that Ford Motor company is, and the world-wide reach of this organization, with all of its divisions, multiple brands, and people scattered across the globe, something as simple as a weekly meeting helped Mulally direct the greatest turn around of any business in the past 50 years.
I have been preaching that you have to be meeting with your people on a weekly basis if you want your construction company to have any chance at sustainable growth and profitability, and this message was validated when I read this book.
You're right. It's hard to meet with your people every week. You have a lot going on. Business is booming right now, but I guarantee that you aren't busier than Alan Mulally was when he implemented this strategy.
And this leads me to the most important reason you should read this book.
I am going to quote Patrick Lencioni from his blog about the type of leader Mulally is and why this matters.
"He knows how to hold people accountable with tough love. That's right. Love. Let me give you an example…When a prominent member of Alan's leadership team didn't come to one of the meetings, Alan told me that he immediately confronted him and asked "why?". The guy explained that he was extremely busy and probably wouldn't be able to dedicate the time required to make every meeting. Alan didn't waffle and ask the guy to try his best to come. And he didn't get mad. He simply smiled and said, "That's okay." The executive was relieved, and said "really?" Alan said, still smiling, "Yeah. We can still be friends. But you can't work here. It's up to you."

Mulally created a set of new behaviors within the Ford Motor company, from the top down. He did it without fear or compromises, and he did it with a smile.
This is the type of leader you need to become for your construction business.
This final recommendation for your summer reading list is not really a business book, but the implications for construction business, specifically within your teams, are profound.
Summary from Amazon:
The secret to winning is not what you think it is.
It's not the coach. It's not the star.
It's not money. It's not a strategy.
It's something else entirely.
Walker set out to answer one of the most hotly debated questions in sports: What are the greatest teams of all time? He devised a formula, then applied it to thousands of teams from leagues all over the world.

As Walker dug into their stories, a pattern emerged. Each team had the same type of captain – a singular leader with an unconventional skill set who drove it to achieve sustained, historic greatness.

The men and women who make up the Captain Class were never the most skilled athletes, nor were they gifted orators or paragons of sportsmanship. They were often role players who were allergic to the spotlight. In short, the seven attributes they shared challenge your assumptions of what inspired leadership looks like.
If you are a sports fan, then you'll love this book.
If you are nerd for statistics, then you'll be enthralled by Walker's analysis to determine the 16 teams that made up the "most dominant teams in history." Whether you own a construction business or  are employed by one, you'll be inspired to identify or find a Captain.
On a personal note, I had the opportunity to work with one such individual. His name is Joe Mitchell. He is the best lead carpenter and captain I have ever met. I hope that when you read this book it will help you find your Joe. You may be the star or coach of your team, but without a Captain, you'll never create a dynasty.
THE TRANSFORMING POWER OF BOOKS
Reading (listening to) books has transformed my life personally, financially, and spiritually. I hope the books listed above will transform your life as well. Give them a try and let me know what you think.
If books aren't your thing, then consider this quote from Jim Rohn:
"Those who will not read are no better off than those who can't read."
If these books don't spark your interest, then check out this site. I keep a running list of all the books I consume each year.
What books are you reading and which books would you recommend?
I'd love to know.  Leave a comment below.
…
Thanks for taking the time to read this article.  I really appreciate and value your time.  Please leave a comment below and let me know what books you are reading.
---
Follow me on YouTube, Instagram @shawnvandyke, LinkedIn, Facebook, or shawnvandyke.com to learn more about how to streamline your construction business.