Tools & Materials
3 Cordless 16-in. Chainsaws Reviewed
We tested 16-in. cordless chainsaws from DeWalt, Makita, and Milwaukee, and the best choice depends on whether light weight or total runtime is more important to you.

A recent severe storm downed three mature white oaks on my property, providing the perfect opportunity to boost my fitness and test 16-in. cordless chainsaws from DeWalt, Makita, and Milwaukee. When the saws were in my office, they elicited the most varied responses to a new tool that I've ever heard from my coworkers. Some likened them to toys. Others thought they were really cool.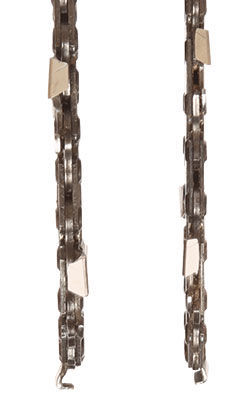 So why would you want a cordless chainsaw when gas models are less expensive and can run all day on only a few dollars' worth of fuel? The reason: These saws are really handy—they go to work quickly and without fuss. They're also quiet compared to a gas saw, you don't need to mix and store two-cycle fuel, and—especially important to remodelers—you can use them indoors.
All of the saws have a 16-in. bar and use thin-kerf (0.043-ga.) chains with 56 links. The $15 to $20 chains are common enough that I was able to find replacements at my local box store and on Amazon. The chains stretch quickly, so check the tension on new chains often. Although they share the same chain and bar layout, all have different battery platforms. The Milwaukee uses a single 18v pack. The Makita uses two 18v batteries. And the DeWalt uses their 60v (nominal) FlexVolt battery.
In addition to the nearly 40 hours I spent limbing and bucking large branches from my fallen trees, I also did a runtime test on 6-in.- to 10-in.-diameter branches. I installed brand new chains and rotated through the three saws after every cut to ensure each got the same workout with regard to species and log diameter (see results below).
After using these saws for a few weeks, I've decided that all of them are fully functional for property maintenance and residential construction, and none of them is sufficiently better than the others to make it worth switching battery platforms. So, will a battery-powered chainsaw replace your gas saw? Not yet, because with constant use you can't recharge the batteries fast enough; but they make a really handy (albeit expensive) second saw.

Price: $199 (bare tool)
This tool was unfazed by 12-in.-dia. oak logs, but was in the middle of the pack on cuts-per-charge using a 9-amp/hr pack, the largest DeWalt offers. The number of cuts would be far less with the 3-amp/hr pack that comes with the kit version. Some online reviews claim the bar attachment is faulty. I didn't have any trouble, but I did find the pack difficult to remove, and oil leaks were an issue.
Price: $300 (bare tool)
At 12 lb., this was the lightest and best balanced of the saws. It runs on a pair of 5-amp/hr batteries rather than one big high-amp/hr brick. I like the smaller packs because they're more useful on other smaller tools from the same platform, like impact drivers and drills. This saw leaked the least oil, but I just couldn't get used to its poorly placed safety button.
Price: $300 (bare tool)
Milwaukee's monster 4-lb., 12-amp/hr battery pack helped their saw best the others in the runtime test, but it also makes the fully loaded saw 14 lb.— the heaviest of the group—and I definitely felt the effects by the end of my head-to-head testing. I like Milwaukee's time-tested bar-attachment method, especially since the wrench stores on the bottom of the saw.
ALSO: Watch the Tool Tech Cordless Chainsaws video review
Photos: products, Patrick McCombe; log rounds, Rodney Diaz