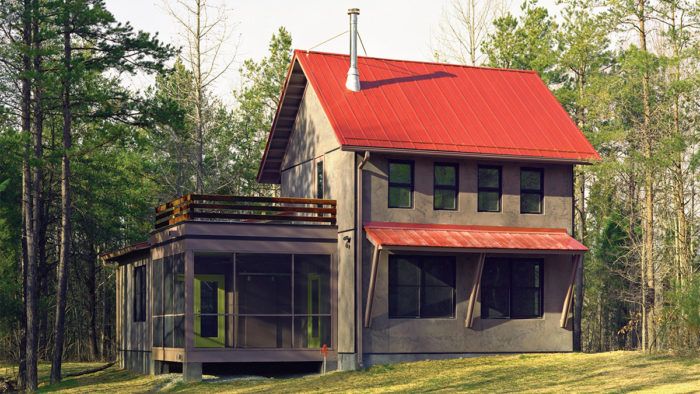 One of the challenges Ellen Cassilly Architect faced with this project was figuring out how to join the precast insulated panels both horizontally and vertically. The problem was that both sets of joints were filled with a shiny caulk that, because the panels have a distinctly matte finish, really stood out. The solution? On the exterior, Cassilly shifted the south-facing shade structure up so that it would coincide with the horizontal joint and mask it. Similarly, the vertical joints were covered with 3-in. by 3-in. metal angles along the corners. On the inside, the joint of the upper and lower panels was disguised by continuing a trimboard that aligned with the edge of the loft.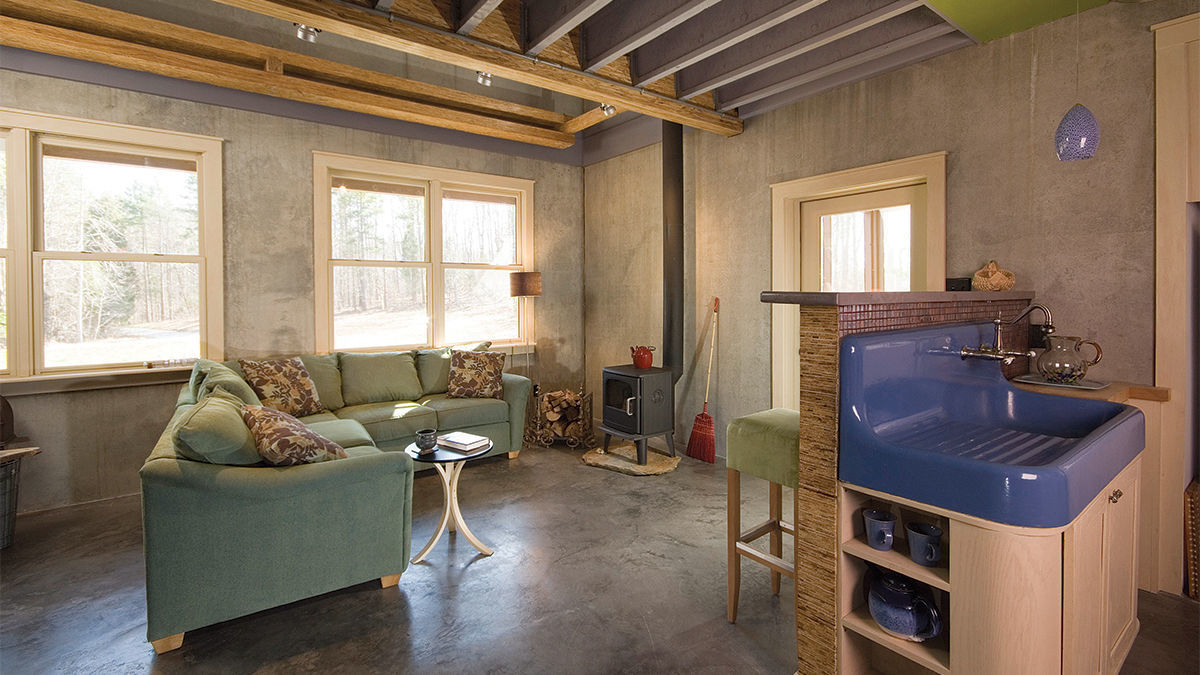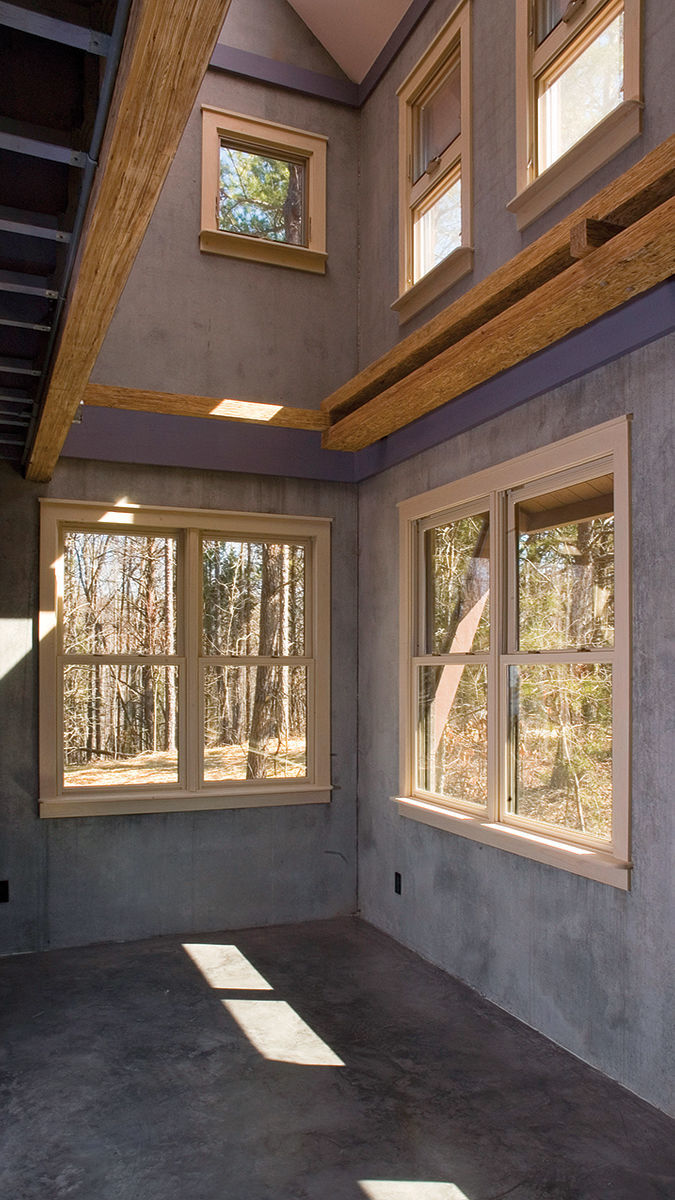 Designer Ellen Cassilly Architect, ellencassillyarchitect.com
Builder Herbert Moore
Project Location Caswell County, N.C.
Photos Christopher Ciccone, courtesy of Ellen Cassilly Architect
Check out the other Houses by Design articles from the special issue of Downsize – Winter 2019: