Prioritizing Budget Items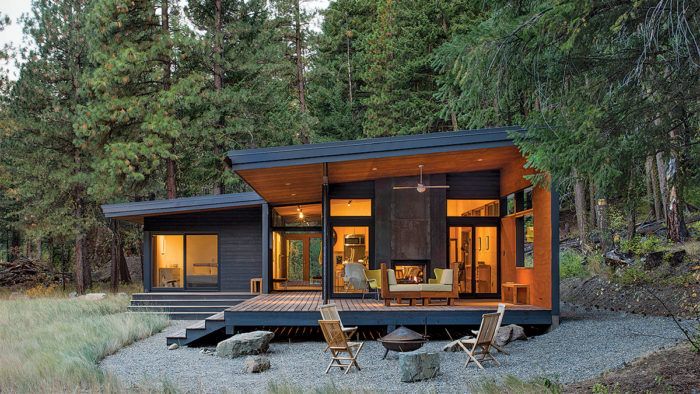 Prentiss Balance Wickline Architects was called in to design a retreat home for its clients' property in Methow Valley, Wash. A modest wish list and a restricted budget resulted in a 1100-sq.-ft. modern ranch-style house with an attached one-car garage. Though sustainable-design features and systems can be expensive, it was important to the clients that they be included where possible. The team identified areas that would offer short- and long-term cost savings. They made the cabin's footprint as small as would be comfortable, and they used in-floor radiant heating. A combination of blown-in and spray-foam insulation at the roof and walls helped to achieve a supertight building envelope, and passive-solar design strategies included heated concrete floors and deep overhangs, which minimize the need to condition the interior spaces. Indulgences were chosen for their strength of impact. The modest-size great room enjoys the luxury of a double-sided fireplace clad in steel panels and a proportionally large amount of glazing. The 785-sq.-ft. deck was justified because the clients were equally interested in outdoor spaces and knew it would get good use.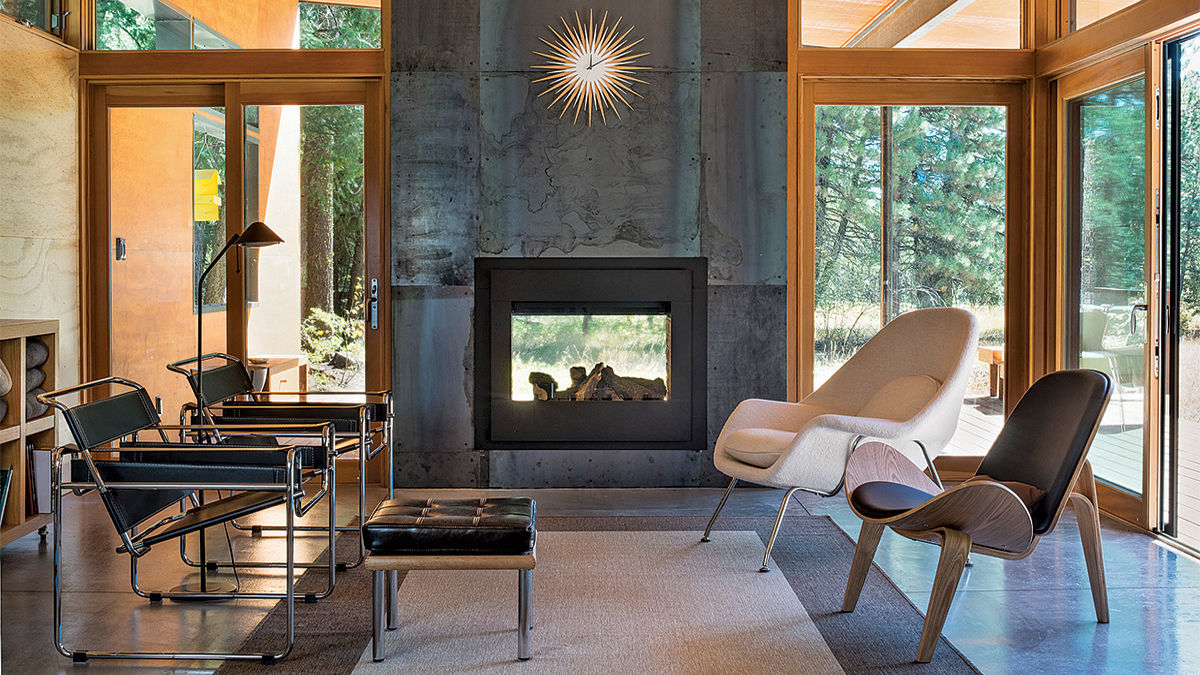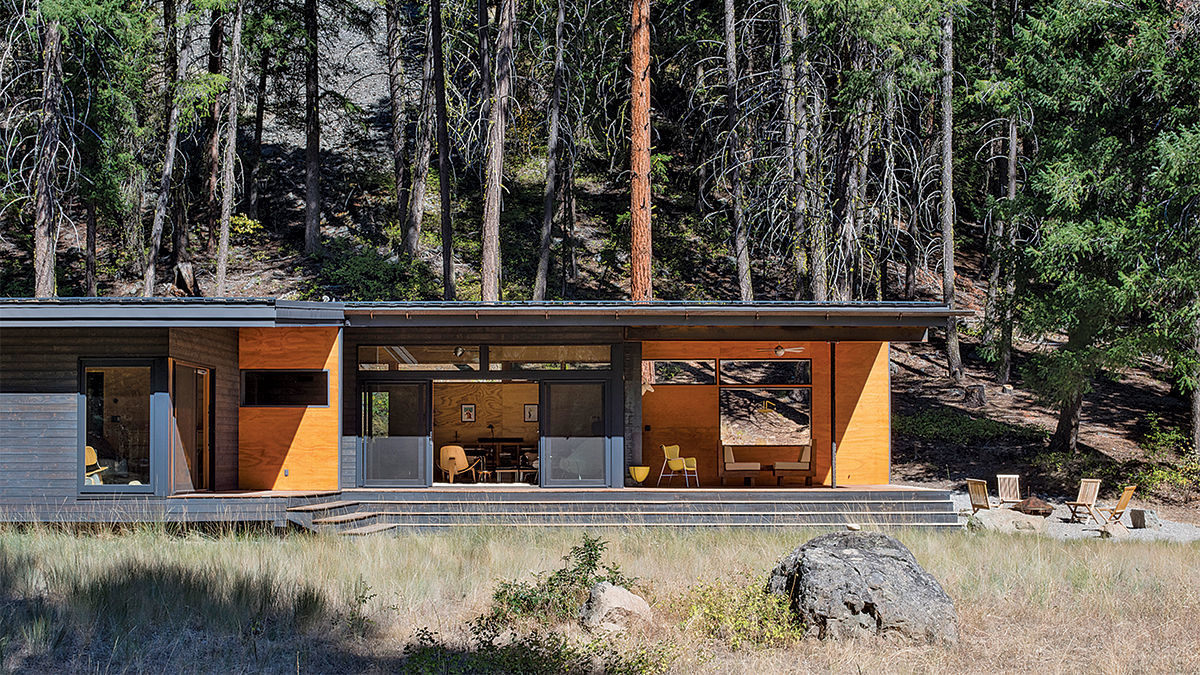 Designer Prentiss Balance Wickline Architects, pbwarchitects.com       
Builder Bjornsen Construction, sites.google.com/site/methowconstruction                  
Project Location Methow Valley, Wash.               
Photos Eirik Johnson                                                                                                                                                     
Check out the other Houses by Design articles from the special issue of Downsize – Winter 2019: