Aloft and Shingled
Finding creative design solutions to strict waterfront building requirements for a new home near the Rhode Island coast.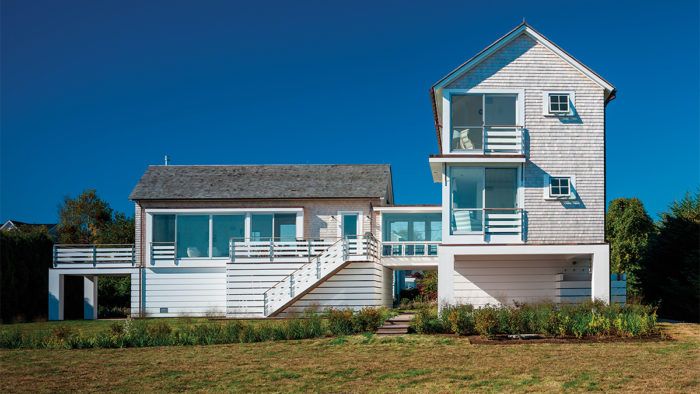 This house is located on the south shore of Rhode Island, near a tidal pond subject to flooding. Due to changing weather patterns and federal mandates for coastal construction, nestling the house into the dunes—a more traditional approach—wasn't an option. The house needed to be at least 10 ft. above grade on piers. This requirement presented some visual and access challenges. A base of wide-board skirting with deep shadow lines visually grounds the house and supports the lighter, more finely grained shingles and large expanses of glass above. Entering a raised house is always a design problem, which Estes Twombly Architects solved with a partially enclosed stair leading up to a second-floor covered deck.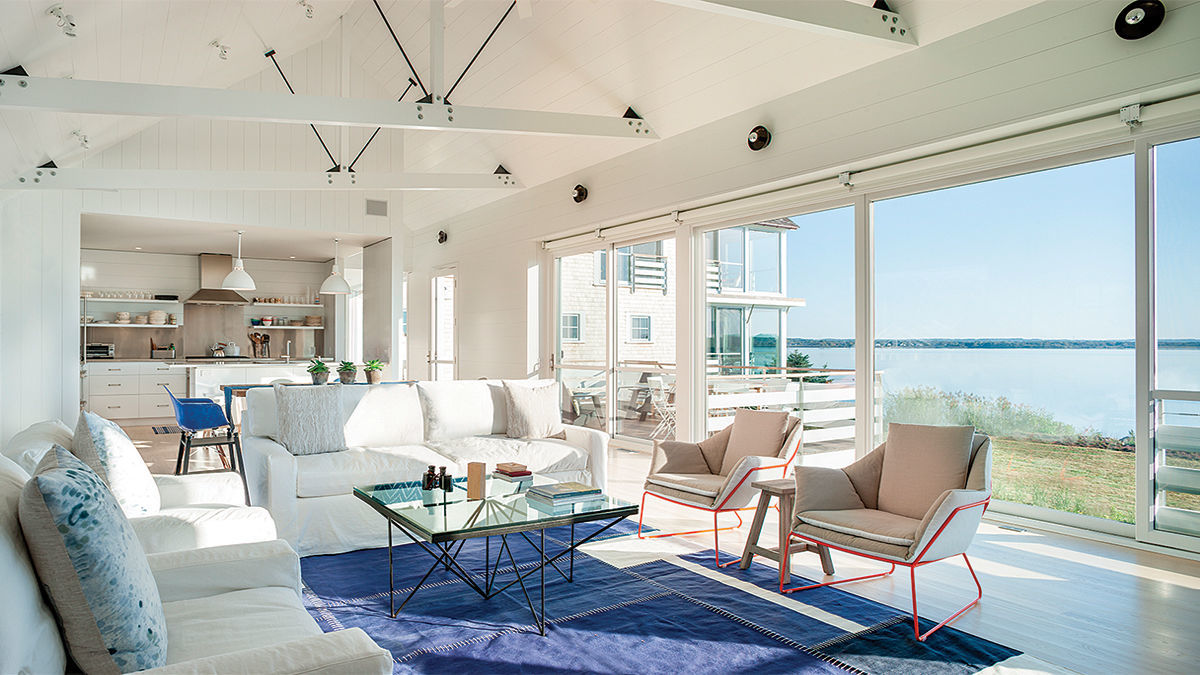 The entry is a glass-encased bridge between the two gabled wings; it draws visitors up to and through the house on both levels, while also framing water views. The bridge's flat roof sets off the two main forms and reduces the scale of the house.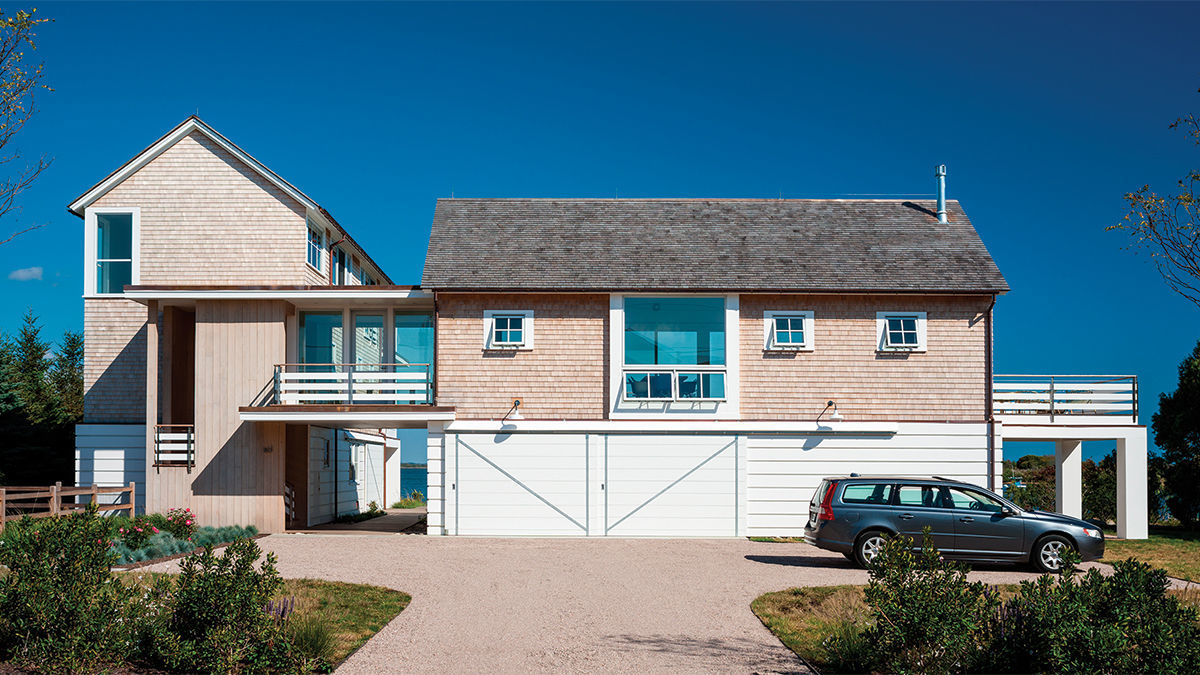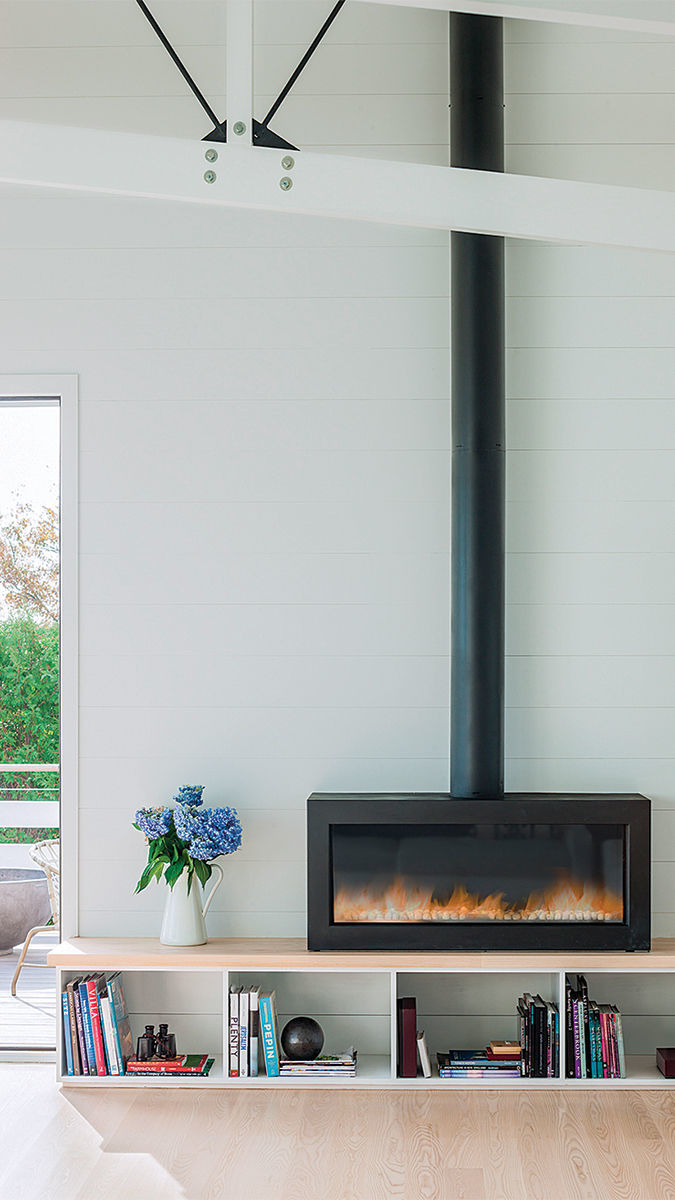 More coastal homes on FineHomebuilding.com: