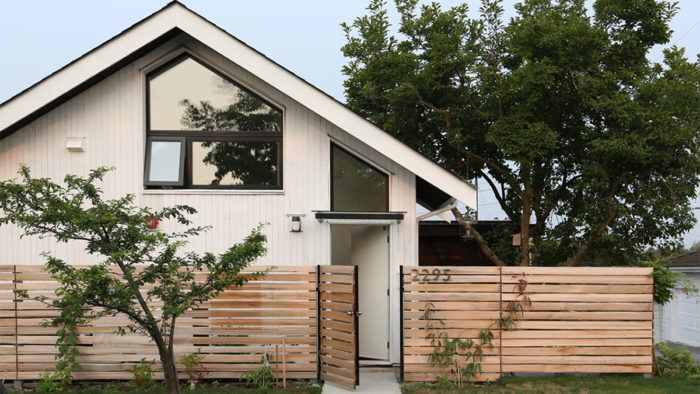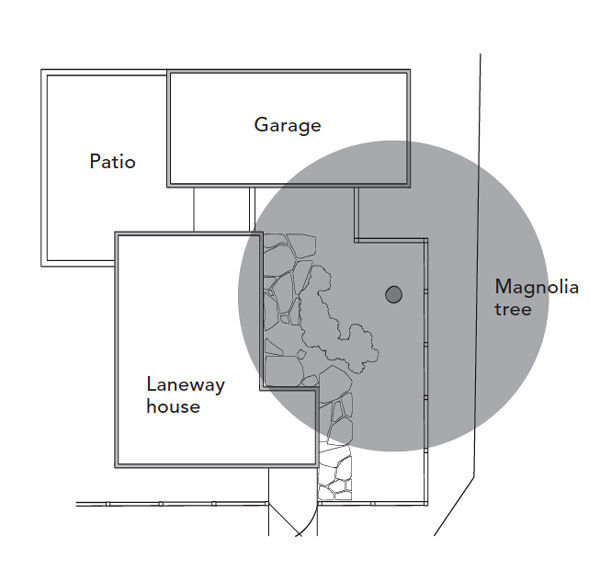 Lanefab Design/Build's client downsized from an adjacent 1920s main house into this 750-sq.-ft. single-bedroom abode with detached garage. Both the house and the garage were designed around a large magnolia tree, which is why they stand independent of one another. Lanefab went to the board of variance to get a relaxation on the location of the house in order to save the tree. It was the principal design driver, and glass spans both floors to allow views of it. Another constraint was the city's height restrictions. To get around them, the bedroom was sunk 3 ft. below grade. This turned out to be advantageous—the bedroom is nice and cool, and the ceiling in the main living area was able to be vaulted.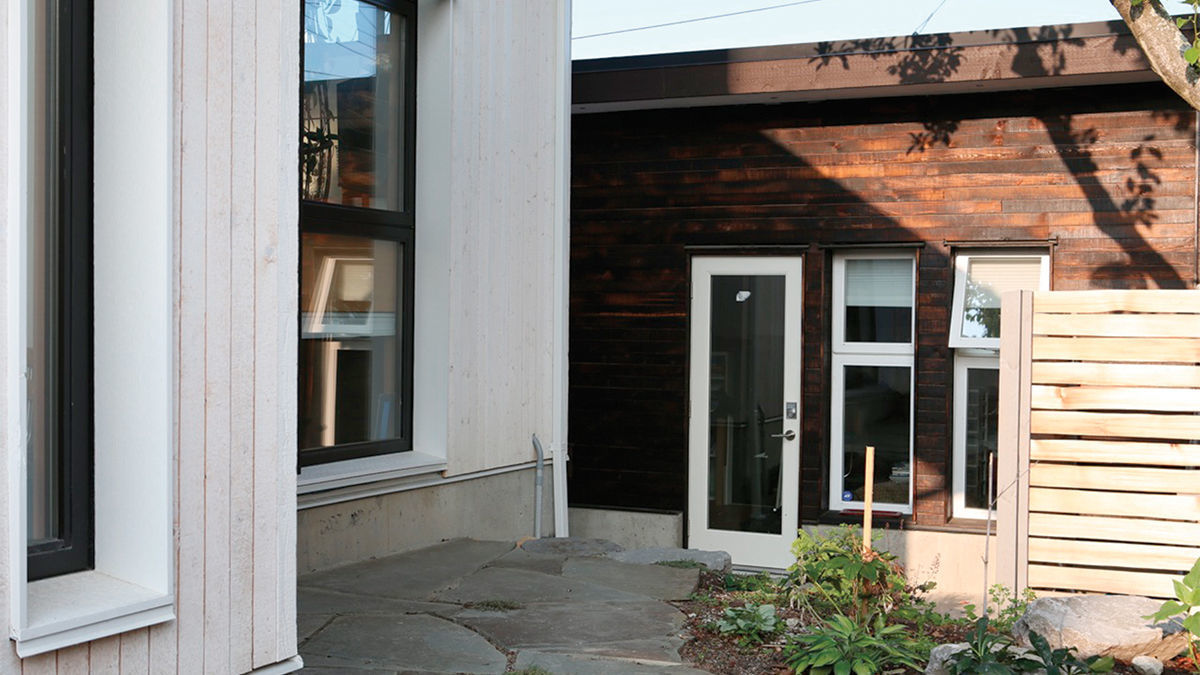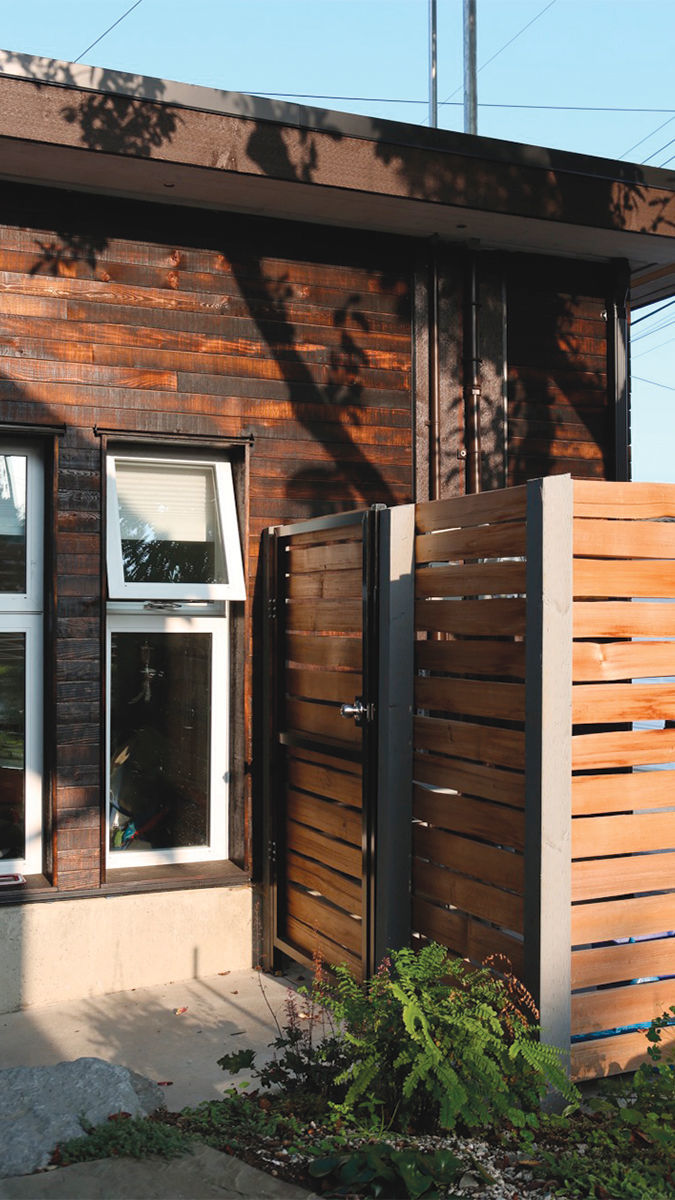 Designer Lanefab Design/Build, lanefab.com
Project location Vancouver, B.C.
Photos Courtesy of Marina Dodis
Check out the other Houses by Design articles from the special issue of Downsize – Winter 2019: