Easy-to-Air-Seal Electrical Box
The Airfoil electrical box provides a safe and convenient way to stop heat and moisture from leaking through your walls.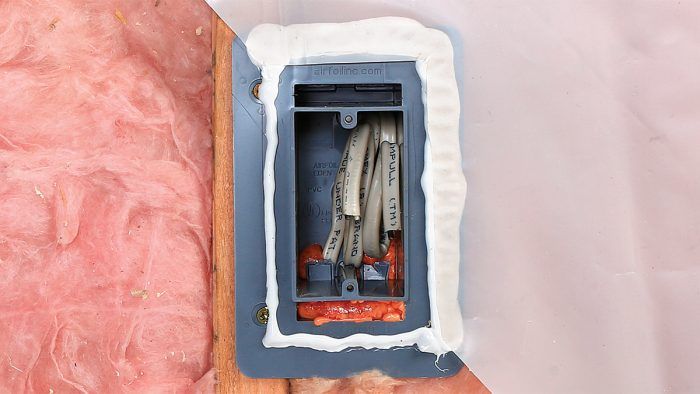 Any builder who has struggled to maintain a continuous interior air barrier or strived for a soundproof wall will tell you that the weak link is always the electrical box. It's difficult to properly seal the knockouts where the electrical cables enter the box. Airfoil electrical boxes provide an extra layer of knockouts in line with the first, creating a chamber that can be filled with any sort of low-expansion foam after rough-in is complete. Boxes are available in all the common shapes and sizes, with pricing starting at just under $4 apiece.
From Fine Homebuilding #283