Podcast Episode 181: Ethical Business Practices, Pass-Through Windows, and Cutting Asbestos Shingles
The Fine Homebuilding editors talk about doing right by your clients, opening up a kitchen to the outdoors, following EPA guidelines when removing asbestos siding, and more.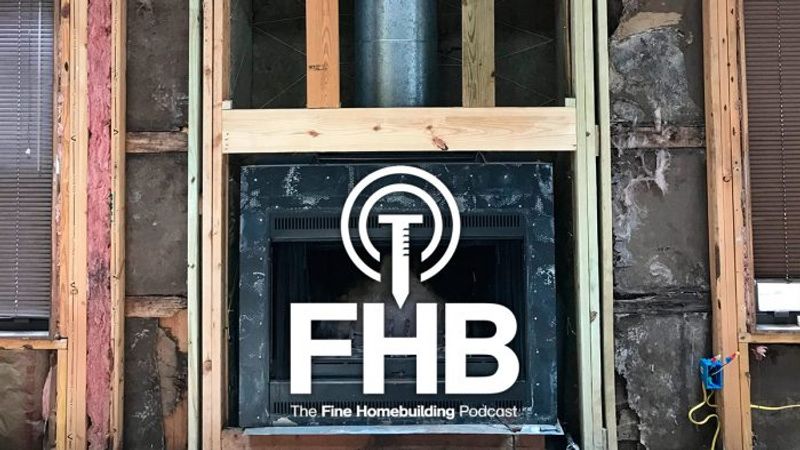 Follow the Fine Homebuilding Podcast on your favorite app. Subscribe now and don't miss an episode:
Patrick, Matt, and Kiley start the episode with updates on several personal projects before attempting to help a few listeners with their own remodeling questions. Plus they dig into the topic of contractor ethics and the reputation the construction industry has for shifty business practices––an issue that conscientious builders have to overcome on a regular basis.
---
Reader Feedback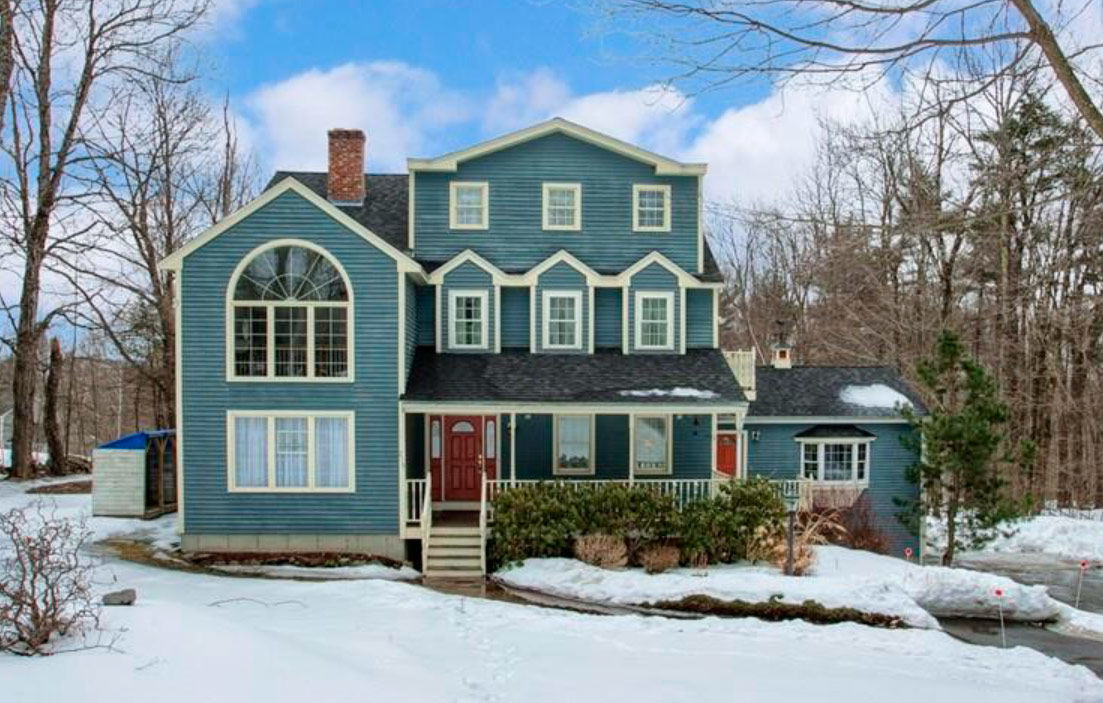 Doug writes:  Regarding the blue "dormer wonderland", although I agree with all the comments made, it did bring to mind something my barber said many decades ago. There was something he liked that I didn't and he said "that's why they make red cars, and blue cars, and brown cars, and green cars…" There is something for every one's taste.
---
Editor Projects
Kiley's outdoor projects: Wood shed complete; painting shed, removing rust from siding
Matt: Update on his shed roof​
---
Question 1: Are there clear guidelines for ethics in the construction business?
Dave from Plainfield, VT writes: I am interested in hearing is you all's take on contractor ethics. Period. Contractors don't always have the best rep as ethical folks, and for sure there are bad actors out there. For extra sure there are a lot more of us trying our level best (pun? maybe intended) to do what is right and do great work. Of course, there's legality, but I'm not as interested in that as I am in simply being an ethical person, and doing what is fair and just. Sometimes that means I take a hit on behalf of the client, sometimes it means I hold firm and stick up for myself. It's a fine line to be sure.
What do you think?
Thanks for all you're doing for the trades and for #Keep(ing)CraftAlive!
Related links:
---
Question 2: Is there such thing as a pocket window?
Corey and Megan from Roanoke, VA write: Hello FHB team.  I have loved your podcasts and truly believe you bring all kinds of helpful things to the table.
My wife and I are about to start on a kitchen remodel for a house we moved into 6 months ago.  We've worked with a GC and a designer to ensure our kitchen is truly a functional space as we both like to cook as do our kids. We're doing the full nine yards: moving some walls to optimize the space, relocating the sink and island, new cabinets and appliances.
I'd like your input on the following:
We have a triple bank of windows that we found were racked during the home inspection, so they're being replaced during this renovation.
During this project we plan to add a screened porch with bar-type seating on the inside and outside of this window so when the windows are open there is a pass through to the porch (inspiration photo:)
Casement windows will cause issues when swung out and looking for your opinions on either an accordion-type window that folds onto itself when open, or a window that looks like a traditional double-hung but swings up like the ones made by the Foldup window (foldupwindow.com). Appears like the Foldup version can be quite wide and can fold either in or out.  Obviously looking for a window that's strong over time, easy to open/close, and energy efficient.
Would love to hear your thoughts or maybe you have other options we should consider.
Thanks FHB team!
Related links:
---
Question 3: How can I safely and effectively cut a hole in a wall with asbestos shingles?
Noah from Hudson Valley NY writes: Hi Fine Homebuilders, I am a fan of the show, just left a raving review.
I'm fairly new to the construction field and have been using my skills to improve my 1900 farmhouse in NY's Hudson Valley.
I've purchased gable end vents to install in the currently unvented attic (fiberglass insulation is between the attic floor joists)but it requires cutting through brittle asbestos shingle siding. Is there a method for doing this without destroying the shingles? And could you please review health/safety precautions for dealing with this material?
Thanks!
Related links:
---
Question 4: Why is my inspector asking for a vapor barrier over my insulation?
Anna from Atlanta writes: Hi guys, This is a story of one thing leading to another. When installing skylights in our living room, which required us to remove the sheetrock & insulation in the vicinity, we discovered that the ends of some of the ceiling joists were rotten (missing). This led us to notice the rotten top plate of the fireplace. We followed the damaged studs all the way down the wall. We reframed the face of the fireplace and am happy to say it is framing is inspector approved.
The inspector told us that he wanted to see (for the future rough insulation inspection) a vapor barrier on the Rockwool we used in the chimney chase. There was no insulation in the chase before… and we decided to go with Rockwool over fiberglass batt insulation (which would have had its own integrated vapor barrier of course) for this location. My question is this: what should we use for the vapor barrier? I can't seem to find a clear answer online for this specific location inside the chimney case.
We are located in Atlanta and the home is a '70/'80's contemporary. Thanks so much! I love the podcast!
Related links:
---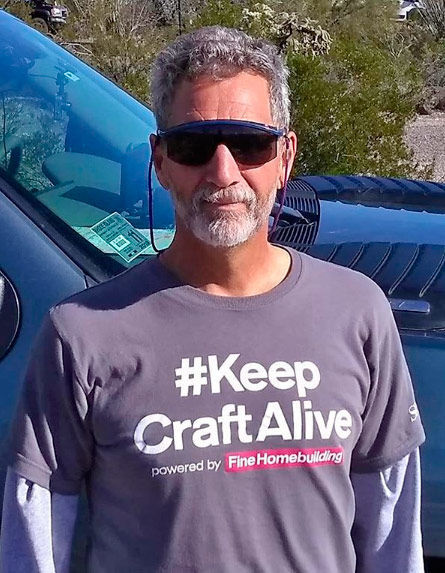 #KeepCraftAlive

Support the trades!
Buy a #KeepCraftAlive hat or t-shirt!
---
This episode of the podcast is brought to you by Windsor Windows & Doors, Protective Products, LP Outdoor Building Solutions, and Deck Wise
This episode of the Fine Homebuilding Podcast is brought to you by Windsor Windows & Doors. Put your personal touch on your next home construction or renovation project by using Windsor Windows & Doors. Offering a full line of Wood Clad, Cellular PVC and Vinyl Windows and Doors, our products come in a wide variety of colors, finishes and optional accessories that give you the perfect look to match your home's style. With our quality construction and industry leading warranty, Windsor Windows & Doors are built to last. Get started on your next project by visiting WindsorWindows.com and find an authorized Windsor distributor near you.
Also brought to you by Protective Products:
The nation's oldest, most trusted, direct-to-you supplier of Surface Protection and Dust Control.  From industry-leading Econo Runner, protection for most hard flooring, to Zipwall, the contractor's choice for building quick containment areas, Protective Products works with you to keep your jobsites protected and your customers happy.  Show that you care about preserving your quality craftsmanship with their full line of Surface Protection and Dust Control Solutions, see it all at ProtectiveProducts.com.
And LP Outdoor Building Products:
Whether you're looking to add a storage unit or an art studio to your backyard, LP offers beautiful and durable products that can help you turn your shed into a stylish extension of your home. Because at the end of the day, your shed says a lot about who you are. Why not shed it your way? For inspiration and to learn more, visit LPShed.com.
The Fine Homebuilding Podcast is also brought to you by DeckWise:
Does your hardwood deck need a makeover? Bring back the luster of the day it was first installed. Let DeckWise reverse time and erase its dullness to make the wood grains burst with natural beauty again. Start with our Wood Cleaner and Brightener and finish with our eco-friendly water-base formula, WiseCoat, or our low VOC Ipe Oil hardwood finish. Protect and preserve your deck to keep it looking brand new this summer! For more info on these products visit DeckWise.com.
We hope you will take advantage of a great offer for our podcast listeners: A special 20% off the discounted rate to subscribe to the Fine Homebuilding print magazine. That link goes to finehomebuilding.com/podoffer.
The show is driven by our listeners, so please subscribe and rate us on iTunes or Google Play, and if you have any questions you would like us to dig into for a future show, shoot an email our way: [email protected]. Also, be sure to follow Justin Fink and Fine Homebuilding on Instagram, and "like" the magazine on Facebook. Note that you can watch the show above, or on YouTube at the Fine Homebuilding YouTube Channel.
The Fine Homebuilding Podcast embodies Fine Homebuilding magazine's commitment to the preservation of craftsmanship and the advancement of home performance in residential construction. The show is an informal but vigorous conversation about the techniques and principles that allow listeners to master their design and building challenges.
Other related links