Road-Ready Construction Documents
A piece of PVC pipe prevents documents and building plans from being damaged by water and tools.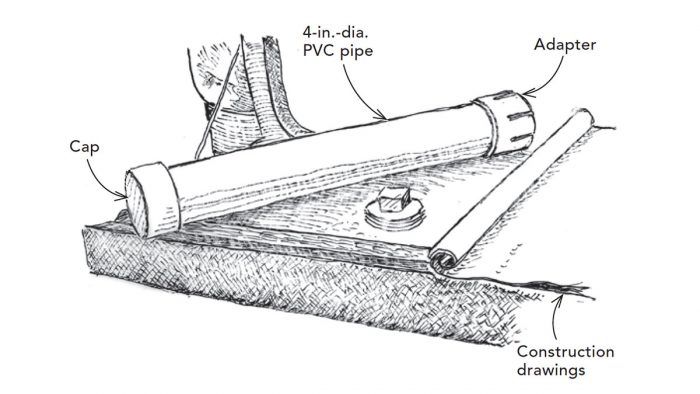 Managing a set of plans in a truck filled with tools and supplies isn't easy. It's made even more difficult because my truck does double-duty moving kids around on the weekends. To protect the plans for my current projects, I keep them in 30-in.-long pieces of pvc pipe. A cap on one end and a female adapter with a cleanout plug on the other creates a durable waterproof case.
—Robert Hastings, Annapolis, Md.
Edited and Illustrated by Charles Miller
From Fine Homebuilding #289