Super-Thick Glass Makes High R-Value Windows Possible
Developed by Canadian manufacturer LiteZone, this spacer system for windows achieves R-values up to R-17.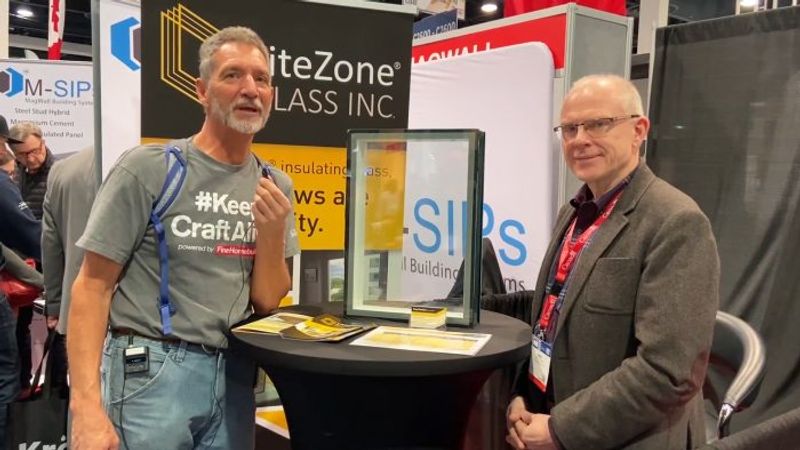 When building super-insulated walls, the maximum R-value of today's windows is the weakest link. That's why Canadian manufacturer LiteZone developed these new insulated glass units with up to 8 layers of film and R-values up to R-17. Mike Guertin interviewed Greg Clarahan, President & CEO at LiteZone Glass Inc., last week at the International Builders' Show about the technology that makes this possible.
Learn more about LiteZone: https://www.litezone.ca/