Job-Site Diaries: Bathroom Remodel Tour
Watch as remodeler Joshua Oduin walks through the design decisions that went into his bathroom update.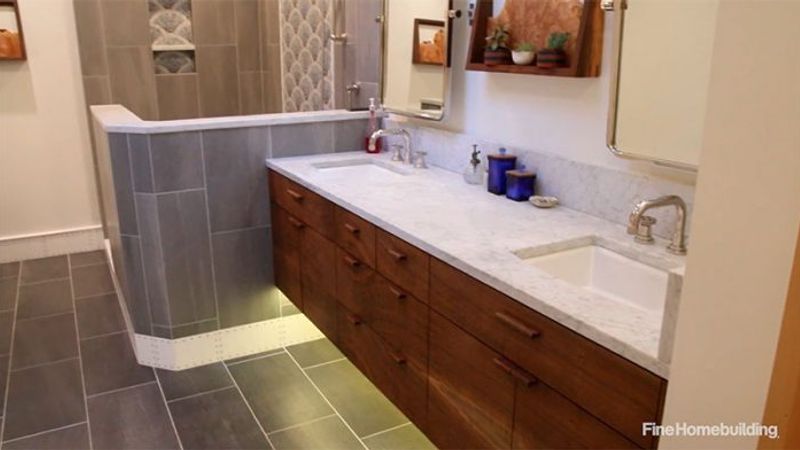 Remodeler Joshua Oduin takes us on a tour of his newly remodeled bathroom in Portland, Oregon and explains how he seamlessly ties elements together to transition from the vanity to the shower. Josh developed many of the innovative techniques he uses today by being exposed to a variety of trades, including carpentry, welding, and tile-setting.
See how he built the shower niche from this bathroom in How to Build a Better Shower Niche.