Breaking the Thermal Bridge on Steel Beams
Beams create a deep overhang and support the cantilevered roof, and also define the interior living areas.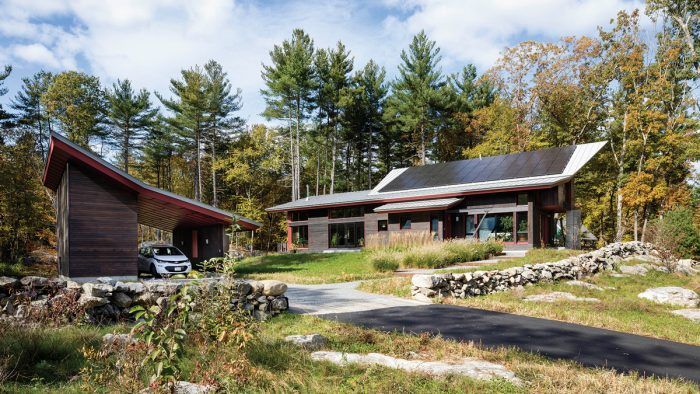 To create a deep overhang for passive-solar shading and to support the cantilevered roof, the team at Paul Lukez Architecture spec'd steel beams for the longer spans. Steel was chosen over dimensional lumber to avoid a taller build—had they used wood, they would have needed much deeper members, which would have raised the house by up to a foot. In three locations the beams extend from conditioned interior spaces to outside the wall assembly, which means they carry the threat of thermal bridging. To create a break, the designers used Schöck Isokorb T Type S steel-connection modules, a German product insulated with expanded polystyrene that separates the interior structure from the exterior structure while transferring the load. Aesthetically, the exposed structural beams are meant to evoke the feel of a Japanese tea house. They also work to define the dining room and living area.
To learn more about this net-zero home, read the full article: A Solar-Centric Build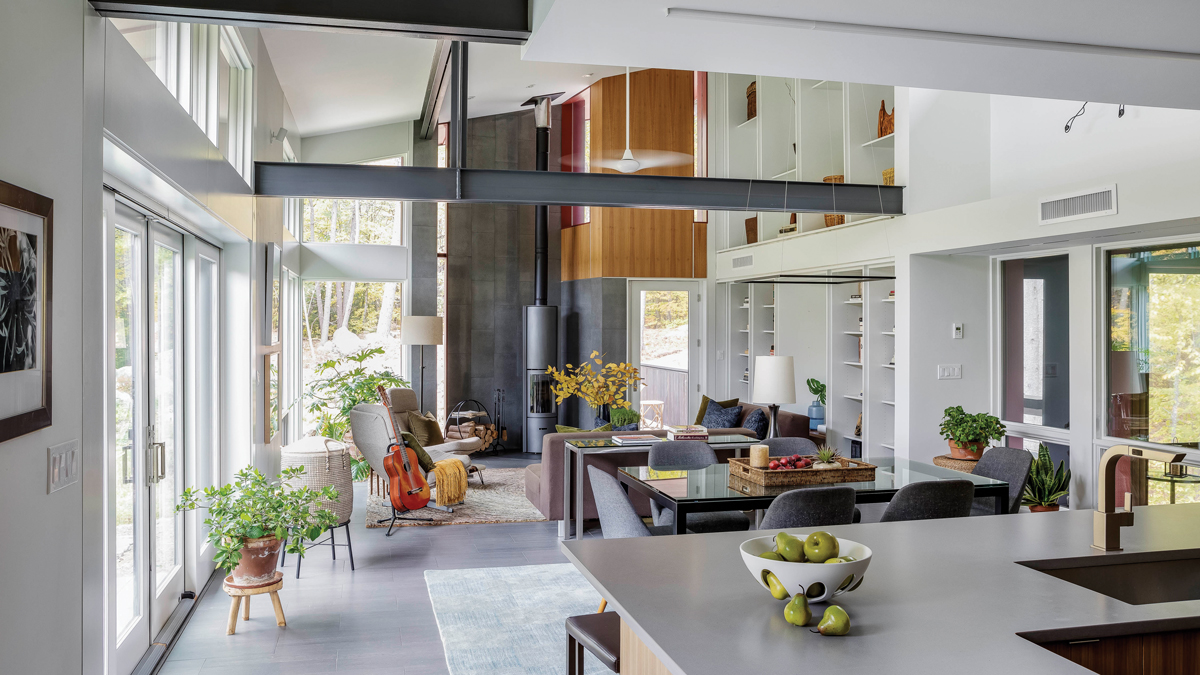 Designer Paul Lukez Architecture, lukez.com
Builder G Donahue & Sons
Location Harvard, Mass.
Photos Greg Premru, courtesy of Paul Lukez Architecture
From Fine Homebuilding #292