Control Panel for Connected Homes
The Brilliant Smart Home Control is a user-friendly system for managing all the smart features in a house.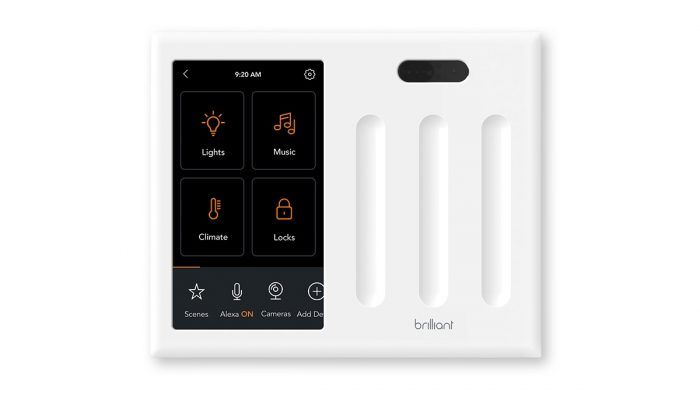 The Brilliant Smart Home Control is one of the most user-friendly systems available for managing all of the smart features in a house, and it sits neatly on the wall in place of a standard light switch. The compact touch screen seamlessly controls many of the popular smart-home brands available for lighting, doorbells, locks, climate, music, and voice assistants, including Ring, Hue, Ecobee, Kwikset, Sonos, and more—plus Amazon's Alexa is built right into the device. You can choose a model with just the touch screen or one that also includes two, three, or four touch-sensitive dimmer switches. Aside from the obvious smart features, each Smart Home Control can also display photos, show local weather, and function as an intercom between other Brilliant devices in the house. Prices run from $300 for the touch-screen-only model up to $450 for the four-switch version.
—Rob Wotzak, digital brand manager
From Fine Homebuilding #292
More home technology:
Streamlined Electronic Entry – The Baldwin Evolved series of keyless door handlesets replaces bulky number pads with a covert, high-tech touch-sensitive lock.
Hands-Free Kitchen Drawers – The Blum Servo-Drive drawer system electronically opens drawers and doors with a single touch or light pull.
Plumbing Peace of Mind – The Flo leak-detection-and-prevention system by Moen allows you to monitor and track water usage in real time.